24 February 2022 at 9:00 am
Opportunities to participate in two major education events in Middle East
Following our successful education delegation to Expo 2020 Dubai last month, Education New Zealand Manapou ki te Ao will participate in two major education events in Oman and Saudi Arabia.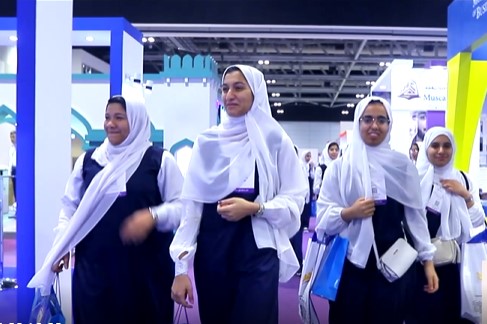 Global Higher Education Exhibition Oman (GHEDEX Oman) will take place in Muscat from 27 to 29 March 2022, supported by the Omani Ministry of Higher Education, Research and Innovation. Secondary and tertiary students, parents, young professionals and education professionals from across the Gulf Cooperation Council region will attend.
Recent GHEDEX events have been held virtually due to the Covid-19 pandemic, but this year the event will have both face-to-face and virtual options. Alongside universities, GHEDEX 2022 is open to vocational training providers and EdTech companies.
The International Conference & Exhibition for Education (ICEE) is scheduled to take place in Riyadh from 8 to11 May 2022, organised by the Saudi Ministry of Education. Five New Zealand universities participated alongside ENZ at the 2019 event, which was previously known as IECHE. This year, organisers have opened up participation to include English language schools, aviation training providers, vocational education institutions, and EdTech companies.
"This is the first time these events have taken place in person since the beginning of the Covid-19 pandemic, and we know building relationships face-to-face is important in the Gulf region," says Amy Rutherford, ENZ's Regional Director, Americas, Middle East and Europe.
"This is also the first time these events have invited other education sectors to participate as well as universities. There are significant opportunities for English language schools, aviation training providers, and vocational education institutions to attract students from Saudi Arabia, Oman and other GCC countries, as well as opportunities for EdTech companies in the region," Amy said.
ENZ will host a New Zealand pavilion and have on-the-ground representation at both events. If your organisation is interested in exploring opportunities in the region and would like to find out more about participation in these events – in-person, virtually, or represented by ENZ – please contact Bronwyn Shanks, ENZ's Senior Advisor – Special Projects, Middle East and Europe, bronwyn.shanks@enz.govt.nz.
NOTE: Recent changes to our border settings mean that New Zealanders attending these events will not need to book a space in Managed Isolation and Quarantine on their return to NZ.