19 August 2015 at 9:00 am
Student voices celebrate the NZ-ASEAN relationship
Forty students celebrated 40 years of ASEAN-New Zealand relations at the fourth annual 'Student Voice' event held in Wellington recently.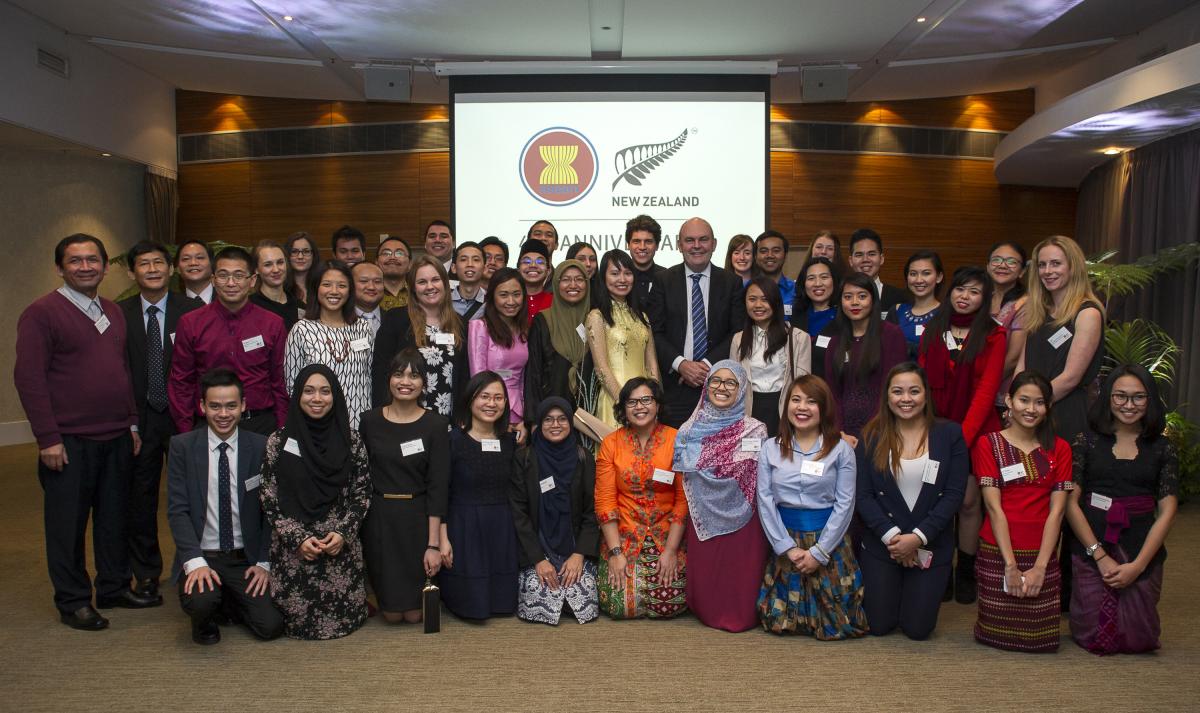 ENZ has been running Student Voice since 2012, providing a platform for international students to share their experiences and views on studying in New Zealand.
This year's event was jointly run by ENZ and the MFAT, and domestic students were also invited to take part, in recognition of the 40th anniversary of diplomatic relations between New Zealand and ASEAN. 
Thirty international students representing all 10 ASEAN countries joined with the 10 New Zealand students who were recipients of the Prime Minister's Scholarships for Asia, Understanding South East Asia programme. Together, the students took part in an interactive two-day programme aimed at better understanding the student experience. They heard from sector experts including Simon Chu from the University of Otago around the importance of alumni networks; Lester Khoo from Auckland University of Technology on how a New Zealand education can launch careers in ASEAN; and Jimmy Walsh from Beca on the value of ASEAN-NZ links in business.
The students also had the opportunity to talk informally about their experiences.  We will share more on this in a later edition of E-news, but here are some of the comments for starters:
"Only when you are out of your comfort zone will you understand and learn many things, not just about your degree, but everything. It's hard to not fall in love with New Zealand."
"Studying in New Zealand has opened up my soul. The past two years at the University of Otago had a significant impact on my character building. The University of Otago has moulded me into a more expressive, responsible, and confident person. New Zealand has also taught me to seize the opportunities whenever you have a chance because you will never know where that opportunity might lead you."
My participation in ASEAN Student Voice 2015 only reinforced my belief that studying in NZ gives me that well-rounded academic experience that I can take home to enrich my contribution to Indonesia's development."
A real community has built up around this year's Student Voice, and participating students set up a Facebook page to keep their connections going.
The programme culminated in an evening reception attended by around 100 people, including Hon Steven Joyce, the students and their host institutions, officials on the English Language Training for Officials programme, Heads of ASEAN missions and government representatives as well as people from ENZ, MFAT and the Asia New Zealand Foundation.
Students from Wainuiomata High School's Kapa Haka Group, Te Tira Whakaau, brought New Zealand's powerful cultural history alive with a performance at the reception. Te Tira Whakaau finished first overall in the regional secondary school Te Awakairangi ki Wairarapa Kapa Haka competition last month.