Students 'tell the story' about international education
International student Yufei Diao from Shanghai (Tauranga Boys' College) and local student Hannah Hockly (Head Girl at Bethlehem College) were two of the key speakers at the Education Tauranga Strategy 2017 – 2022 launch on Friday 5 May.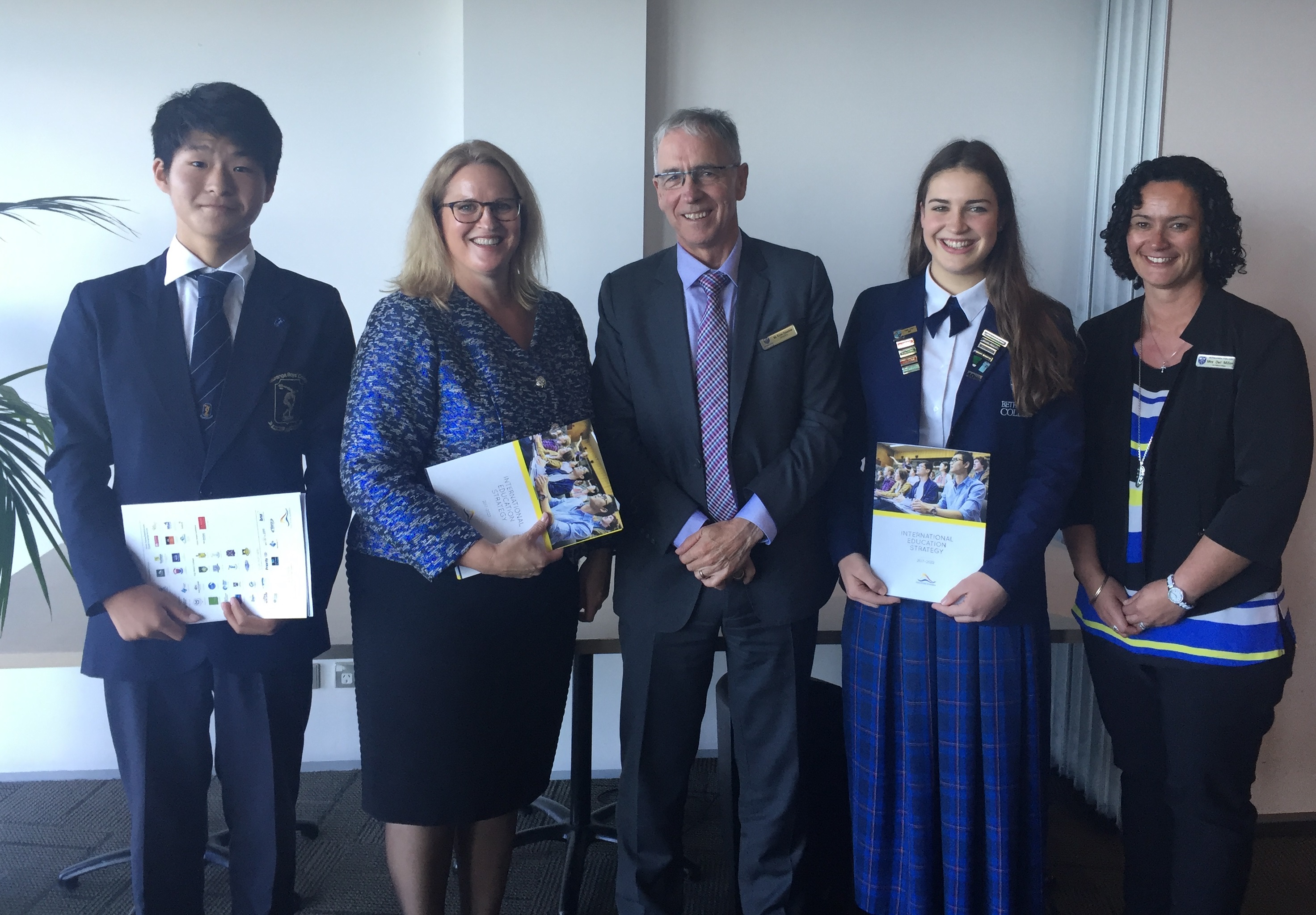 Tips:
Involve international and local students in your promotional events. Their personal experiences and insights help to 'tell the story' in an authentic way.
The two students spoke confidently to an audience that included Associate Minister for Tertiary Education, Skills and Employment Louise Upston, who launched the new strategy. 
Yufei described how it felt to come to New Zealand, not knowing what it would be like or how he would be treated.  He also spoke about his homestay family, and taking up soccer and surfing.  Hannah described some of the benefits of having international students in her class, and what she has learned from them.
Education Tauranga Manager Anne Young, who organised the event, said she was delighted with the students' contribution.
"Listening to Yufei brought home to everyone just how big a deal it is for a young student to come here from another country, and how important it is for us to look after them well," Anne said.
"It was great to hear from Hannah too, about how much international students contribute to learning, in the classroom and outside."
If you would like to find out more about the new education strategy for Tauranga, please email Anne Young at anne.young@educationtauranga.co.nz