26 August 2020 at 9:00 am
Supporting your international students
Study providers, host families, student associations and community networks have been working hard to support international students throughout the COVID-19 pandemic, and to ensure that international students are well informed and feel connected and safe in New Zealand. Here is a summary of the latest updates for you to share with your students.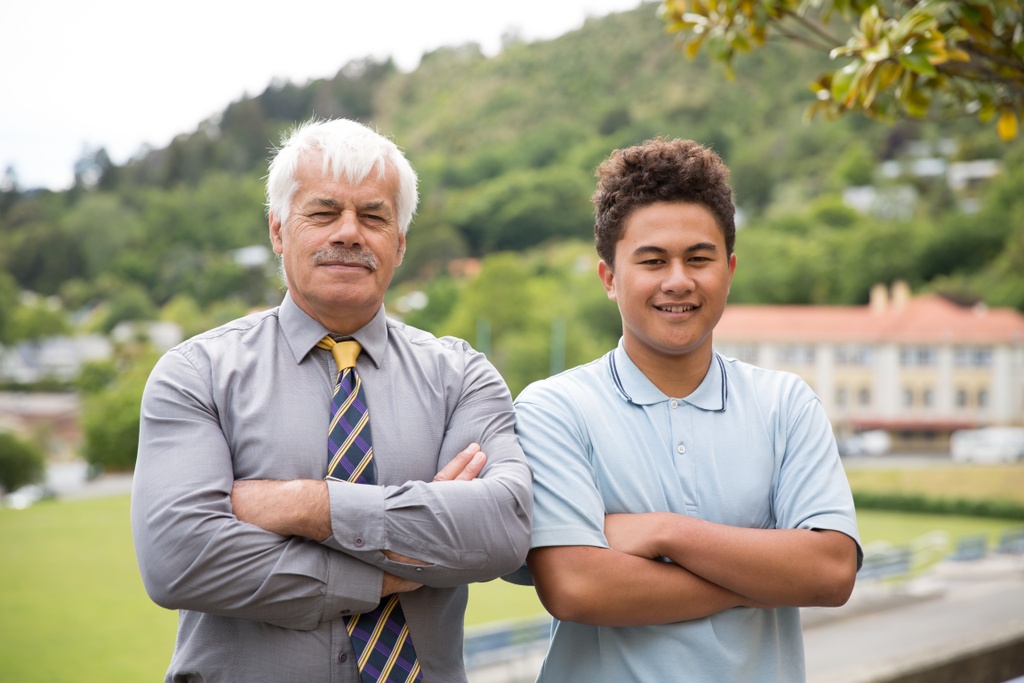 Through our NauMai NZ resource, ENZ is continuing to provide up-to-date information and advice especially for international students. We encourage and welcome all international students in New Zealand to join NauMai NZ.
COVID-19 testing
COVID-19 related care – including diagnosis, testing and treatment – is provided free of charge to anyone who requires it, including international students. This is irrespective of citizenship, visa status, nationality, NHI number or level of medical insurance coverage. See more information on free COVID-19 testing.
Some countries require travellers to confirm a negative COVID-19 test before they leave New Zealand. If your student is in this situation and requires a test prior to departure, they can organise this through Healthline or their GP, but they will need to pay for it. See questions and answers on pre-departure COVID-19 testing.
covid19.govt.nz has help and advice in several different languages, including simplified Chinese, Hindi and Korean.
Financial support
This is a really difficult time for a lot of people financially, including some international students.
The Assistance to Foreign Nationals Impacted by COVID-19 Programme opened on 1 July 2020. Any foreign national in New Zealand – including international students – may apply for this support if they are experiencing temporary hardship due to the effects of COVID-19.
If they are eligible, students will receive support to help them meet basic needs like rent, electricity, food and clothing. Each applicant's circumstances will be considered at an individual level to ensure support reaches those who need it most. Eligibility is established through a series of checks on visa and employment status, savings, outstanding debts and alternative sources of income or in-kind support.
If you know of a student who is in need of temporary hardship support, please encourage them to apply at this link: https://foreignnationals.services.govt.nz/
There may be opportunities for people, including international students, who are in extreme hardship to return home through the Foreign Nationals Programme. If you know of a student who wants to return home but can't afford the flights, then please encourage them to apply to the Programme for this additional assistance.
If they require assistance with translation support or have questions about criteria and eligibility, they can call 0800 RED CROSS and ask to speak with the Visitor Care Manaaki Manuhiri team.
Visas
Ongoing border closures and travel disruption around the world are making it challenging (and in some cases impossible) for students to return home. If you have international students whose visa is due to expire in the next few months and they are unable to leave New Zealand on the date originally planned, then please make sure they have applied for a new visa.
If they do not apply for a new visa before their current visa expires, they will become unlawful and this will affect any future travel plans. Students also have the option of applying for the COVID-19 short-term visitor visa.
Embassy and consular assistance
If you have an international student in hardship and their situation is not likely to improve in the medium to long term, then they are advised to consider all their options, including returning home.
Students should contact their home country embassy in New Zealand for up-to-date information and advice on travel information or special requirements when returning home, such as medical certificates or quarantine arrangements. Read more information on embassies and consulates.
Thank you for your ongoing support of international students in New Zealand and for sharing this information with them.