27 October 2022 at 11:00 am
Tauranga education delegation travels to Korea and Japan
With the support of Education New Zealand, a delegation from 23 Tauranga primary and secondary schools travelled to South Korea and Japan in September 2022 to showcase the region's education opportunities for the first time since 2019.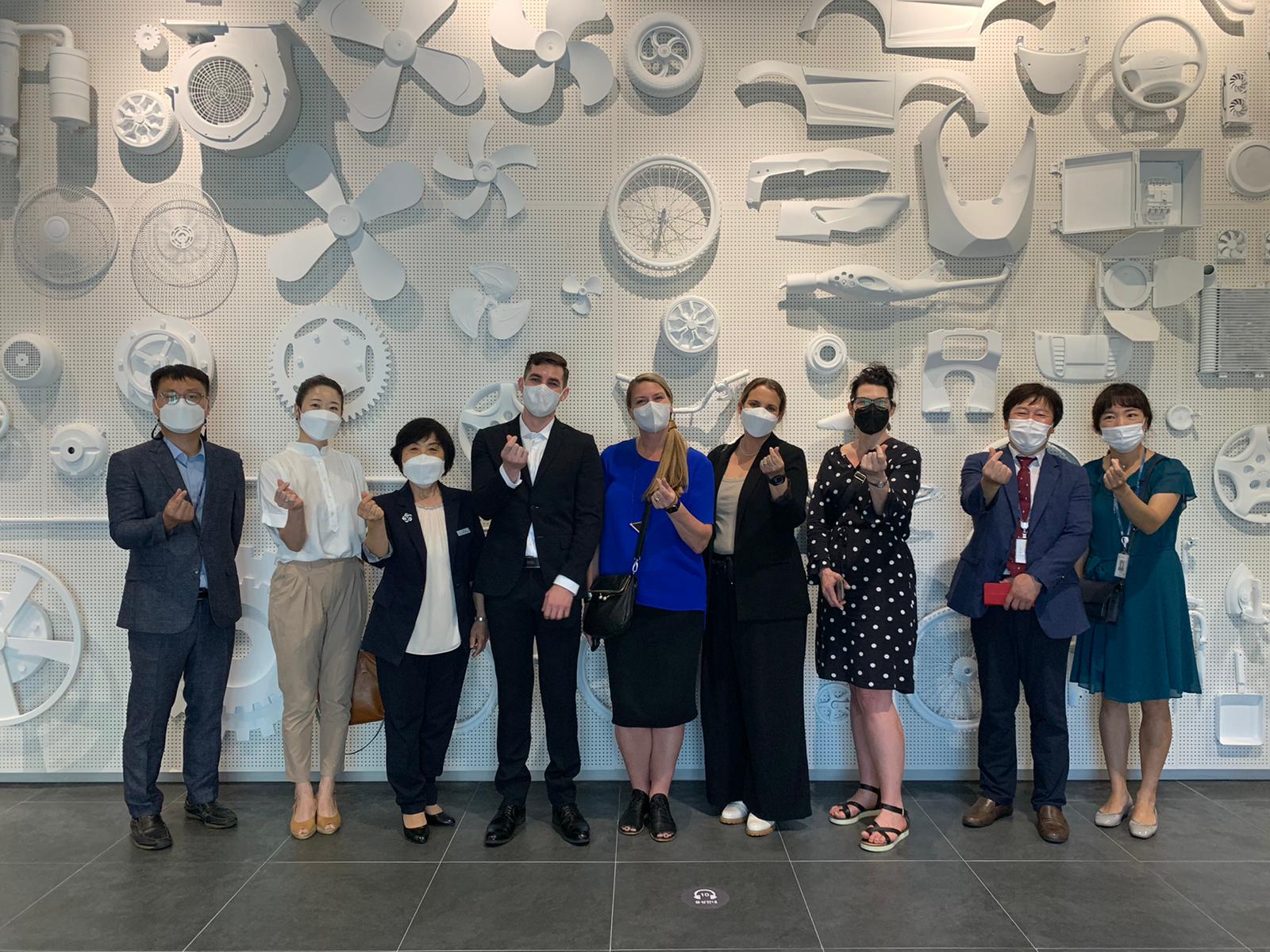 Two successful education fairs were held in Korea, with more than 100 Korean students committing to study in Tauranga from Term 1, 2023 onwards. 400 people attended the events overall.
Relationship-building was also a key focus of the trip, making many new connections and strengthening long-term ones in both countries.
Korea
The trip to Korea was coordinated by Education Tauranga and TKT agency. The two organisations held education fairs together in Korea for 12 years prior to COVID-19. This trip was especially important as 2022 marks 60 years of diplomatic relationships between New Zealand and Korea.
"It was exciting to travel offshore again to promote the Tauranga region. Korean families contribute so much to our city and our community - socially, culturally, and economically," says Education Tauranga Regional Manager Melissa Gillingham.
The trip provided an insight into Korean culture and helped school representatives understand the support families need as they settle into life and school in Tauranga.
On average, Korean families stay in Tauranga for two to three years and contribute about $20 million per year to the local economy. A single family will spend about $100,000 per year on various costs related to establishing a home and participating in tourism activities.
Because the group was the largest New Zealand delegation to visit South Korea since the end of 2019, Education Tauranga organised a special Alumni Event with support from Education New Zealand. Hosted by New Zealand's Ambassador to South Korea, Philip Turner, the event attracted 70 alumni Korean families.
The families were eager to reconnect and relive the positive experiences they had living and studying in Tauranga.
"It was fantastic to have the opportunity to connect with them again face-to-face and see what they've been up to since returning to Korea," says Anne Young, International Manager of the University of Waikato Tauranga Campus.
Visits to sister schools were next, with representatives from the delegation calling on Sanui Primary School and Hansin Elementary. They were treated to full school tours and discussed next steps in strengthening their relationships and the potential for restarting international exchanges once again.
In addition to the education fairs, this was an opportunity to reconnect with Tauranga's 'friendship city' in Korea; Ansan. Situated on the outskirts of Seoul, Ansan is a planned city that grew from a population of 120,000 to over 750,000 in the past 35 years. With a wide scope of primary and secondary industries, and a strong focus on sustainable growth, there are similarities connecting Tauranga and Ansan city.
Japan

After the success of the events in Korea, Tauranga city representatives Dean Prendergast and Melissa Gillingham travelled on to Japan to continue reconnecting with their international contacts.
This year marks 70 years of diplomatic relations between New Zealand and Japan. Mr Prendergast and Ms Gillingham visited the New Zealand Embassy to celebrate this milestone. There they met with representatives from top Japanese universities, Waseda University and Japan Woman's University, to discuss studying abroad and online exchange activities.
High interest in the United Nations' 17 Sustainable Development Goals is shared between the two schools.
"It's important to discuss ways for youth to connect over common goals that will continue to unite our two countries for future generations," Ms Gillingham says.
The final stop on the trip was Tauranga's sister-city, Hitachi, in the Ibaraki prefecture. Next year the two cities will be celebrating the 35-year anniversary of the sister-city relationship, a significant and long-term connection that has seen many exchanges on an educational, economic, and personal level.
The representatives had an opportunity to meet with Hitachi Mayor, Haruki Ogawa and exchange stories. Mr Ogawa was delighted to meet with the delegates and is waiting eagerly for the next mayoral delegation to visit Hitachi.