Thailand celebrates agents and alumni
ENZ hosted its first appreciation event in Bangkok last month to acknowledge the positive work of education agents and alumni in raising the profile of New Zealand.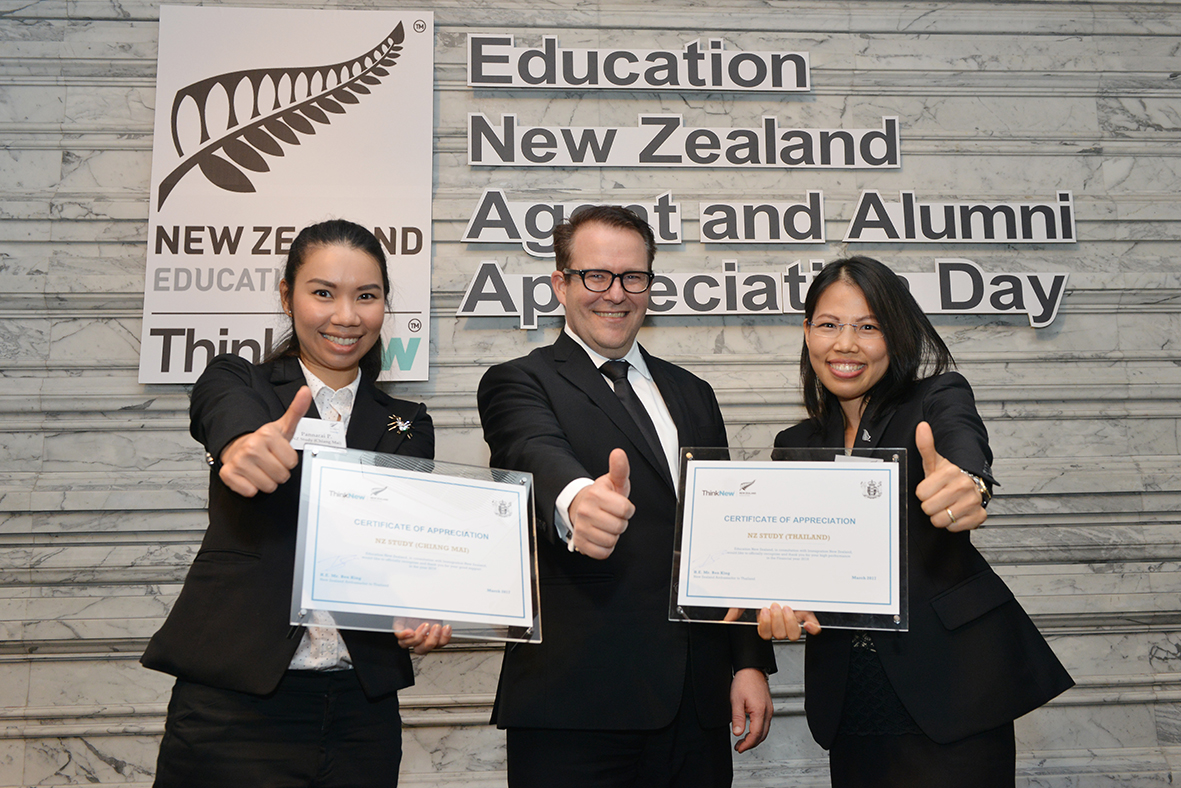 At the function, 24 recognised education agents and an alumni association representative were awarded appreciation certificates by His Excellency Mr. Ben King, New Zealand Ambassador to Thailand.
Jaruwan Pongjaruwat, ENZ's Programme Manager – Thailand, said the event was a chance to recognise their work and to show them the value of being specialist New Zealand agents.
"We want to motivate them to keep doing what they do so well. For big agents, we want them to have a larger focus on the New Zealand market.
"Having alumni in attendance also gave agents a chance to get contacts for future student reference."
The event also acknowledged the role of the New Zealand Alumni Association as a key influencer of Thai students and parents. Jaruwan said alumni are routinely invited to attend education fairs to answer enquiries about life in New Zealand.
"Their personal experience makes them reliable, and their advice is very beneficial for potential students and parents who are looking for real-world information and tips. 
 "Many alumni work in Thai universities and, through them, we're able to connect with management to discuss potential partnerships, training and professional development projects. Alumni are useful contacts to have!"
Ambassador King spoke about the important role of agents in a student's study pathway.
"Your support for them continues while they are studying in New Zealand and often does not stop until they return home to Thailand.
"We want to thank you for all your work to ensure our Thai students are able to enjoy the best student journey possible in New Zealand." 
Adding to the fun, ENZ ran a quiz to test attendees' knowledge of New Zealand and a photo competition.