14 September 2023 at 10:00 am
Thank you to NZIEC KI TUA Partners
We are grateful to NZIEC KI TUA partners and our Country of Honour for supporting our first in-person conference since 2019.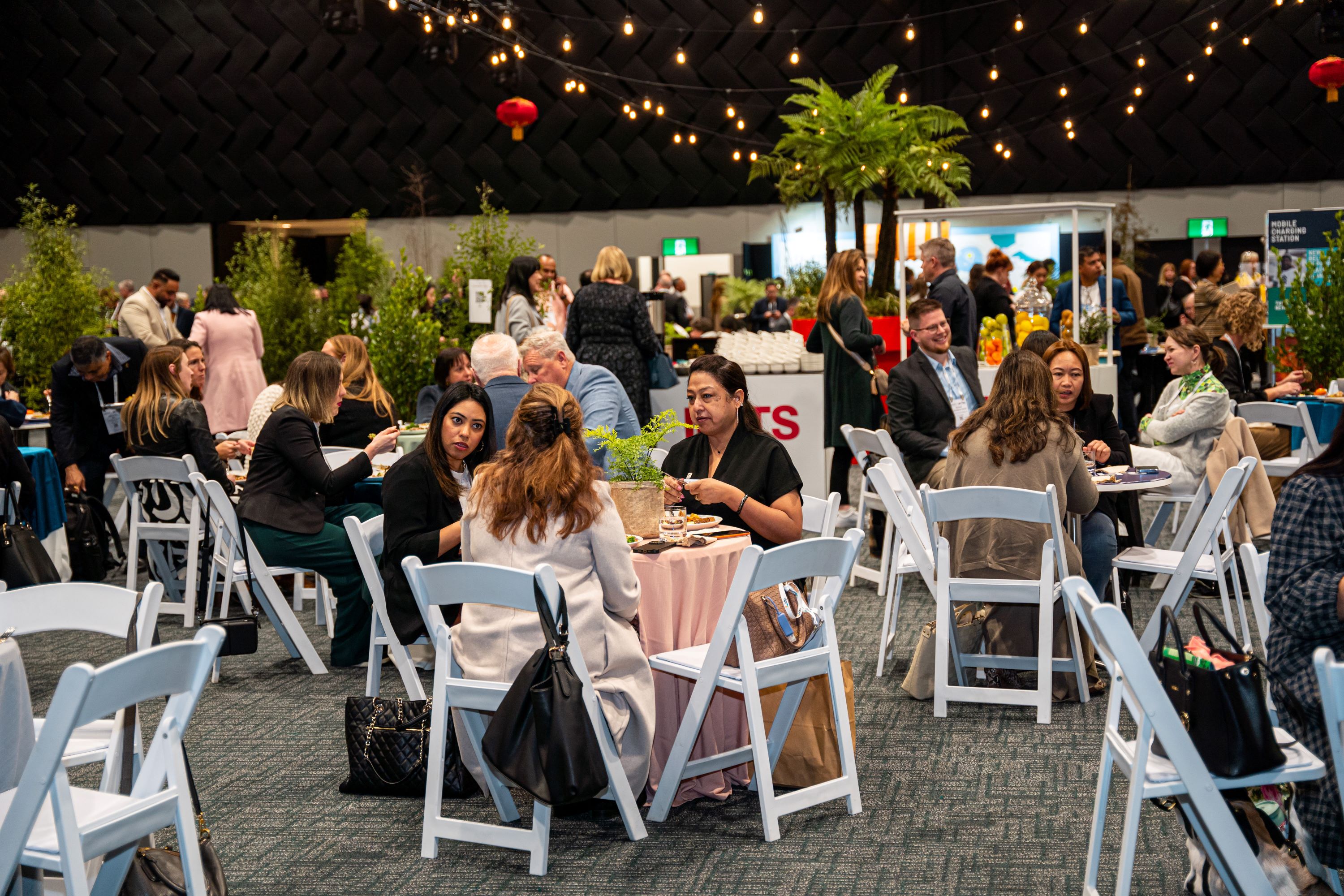 The conference was attended by 599 delegates and saw 42 sessions delivered over two days by 85 speakers, including expert panellists.
Thanks again to our NZIEC KI TUA 2023 Partners; our Country of Honour: People's Republic of China, CSCSE, Streamliner, Student Safe, Flywire, idpconnect, IELTS, Southern Cross Travel Insurance, Kiwiflora Nurseries, Yoobee College of Creative Innovation, Orbit Protect, Host Families, Christchurch Foundation and the Tui Corridor Project, University of Canterbury, University of Canterbury International College, Lincoln University and The University of Auckland.
Being the first in-person conference since 2019, connection was more important than ever and our NZIEC KI TUA 2023 exhibition hall was renamed The Experience Garden where delegates could do just that – engage, connect, and experience.
Delegates who visited the team at the Country of Honour's Chinese Service Center for Scholarly Exchange (CSCSE) table, were able to have their name written in Chinese calligraphy and learn more about studying in China.
Locally made ice cream was provided by Southern Cross Travel Insurance, barista-made coffee from Student Safe and a special tea café was brought to delegates by idpconnect and IELTS.
Delegates also had the opportunity to experience a virtual reality journey with Yoobee College of Creative Innovation.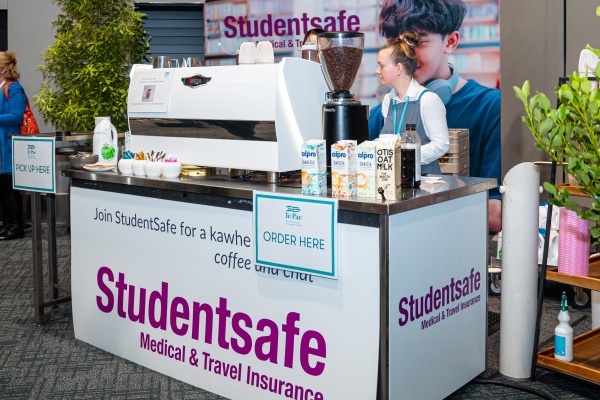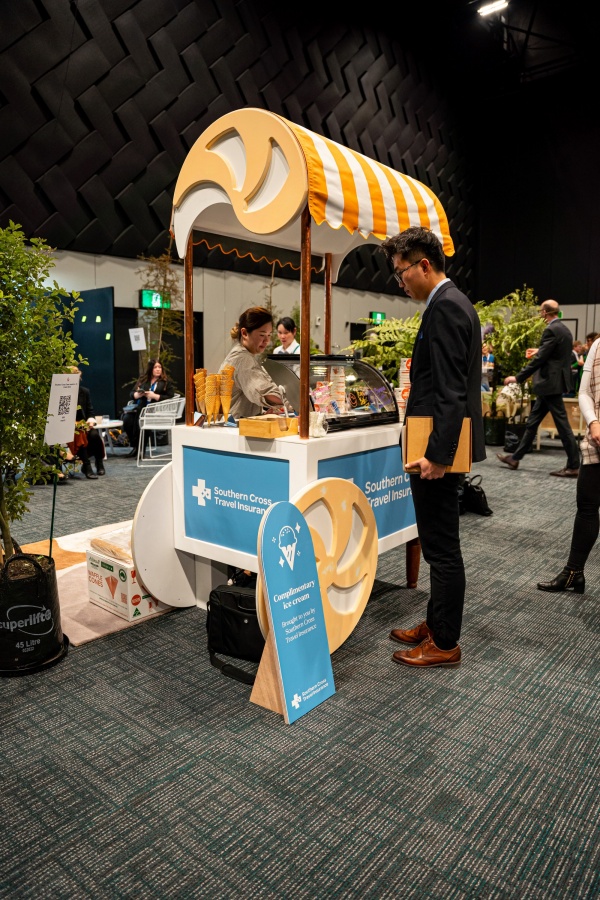 Thanks to the Kiwiflora Nurseries massage relaxation corner, delegates also got a chance to rest with a neck and shoulder massage and relax in their cosy and tranquil waiting area. Kiwiflora Nurseries partnered with NZIEC KI TUA and the Christchurch Foundation and the Tui Corridor Project to help us in our commitment to sustainability; for every delegate registration, a native tree was planted, fostering a greener future for generations to come.
The Host Families photography headshots activation was a hit with over 80 photos taken by the photographer.
The Orbit Protect Better Health Quiz provided delegates with a little downtime and a fun competition as they went head-to-head in earning points for prizes.
And last but not least, much appreciation goes to our partner Flywire as the Education New Zealand Manapou ki ta Ao Tamaki Makaurau Auckland office now has a new piece of artwork based on the theme of 'How collaboration will shape the future of global education' for their wall.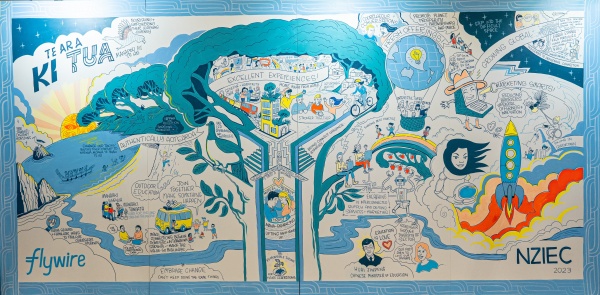 Thanks to all our 2023 partners in making this year's conference a great one!
Check out the photo highlights reel from NZIEC KI TUA here.
We look forward to having you join us at Tākina in Te Whanganui-a-Tara Wellington on 6-8 August 2024.