21 November 2018 at 9:00 am
Tokyo education fair showcases Māori culture
Even a typhoon couldn't stop 550-plus students, parents and educators from attending the ENZ fair in Tokyo in September, which included a mihi, haka and waiata.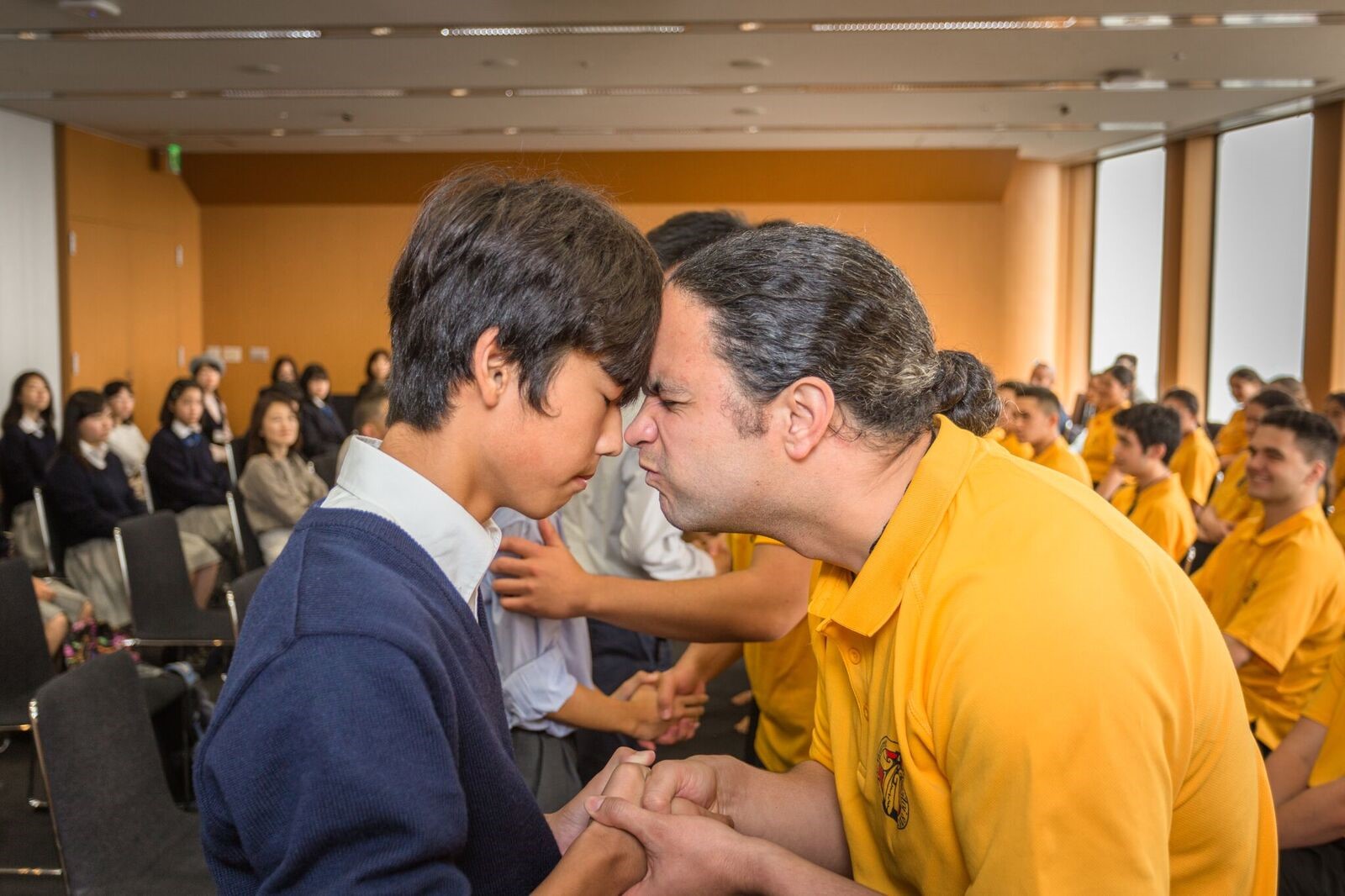 This was the fourth annual ENZ fair in Japan and included representatives from 40 New Zealand institutions as well as SIEBA representatives.
Misa Kitaoka, ENZ's Senior Market Development Manager – Japan, said this year she wanted to make the fair special by incorporating an element that was uniquely New Zealand, but that also resonated with the Japanese attendees.
"Being part of Te Rautaki Māori, ENZ's Māori Steering Committee, I have had the opportunity to learn some te reo and Māori cultural practices, which I realised has many commonalities with those of the Japanese," said Misa.
The fair began with a mihi to welcome a group of junior high school students and teachers from Tokyo Seitoku University Junior and Senior High School, a private secondary school that sends all 150 of its year 3 junior high school students to New Zealand schools for one term every year.
Following the mihi, a group of over 30 students from Hamilton Boys' and Girls' High School performed a haka and waiata which brought tears to the eyes of many students and parents.
"The kapa haka performance increased visitor numbers for sure – it was such a moving performance. A student from Hamilton Boys' who's half Maori, half Japanese translated the meaning of each performance to attendees in Japanese, so impressive!
This year's fair also saw an increasing number of mothers interested in taking their young children to New Zealand.
"With the Japanese government's focus on improving the nation's English language capability in preparation for the 2020 Tokyo Olympics and Paralympics, the average age of English learners in Japan is getting younger," Misa said.
To address this demand, ENZ is working closely with SIEBA to promote its PSP programme, representing more than 40 primary schools available to receive international students over five years of age. 
The ENZ Japan fair in 2019 will be held during the Rugby World Cup on 22 September 2019 followed by an agents/educators' seminar and networking event in Tokyo on 24 September 2019.
For those interested in attending the fair, pre-registration is now open at ENZ Events page here.
Any New Zealand secondary school or tertiary institution bringing their kapa haka group on a tour to Japan next year and wish to perform at our fair, please email japan@enz.govt.nz.