WREDA brings creative education to Beijing
Study Wellington showcased its region's creative education offerings in Beijing last month at an event that included Chinese education agents and Wellington education providers.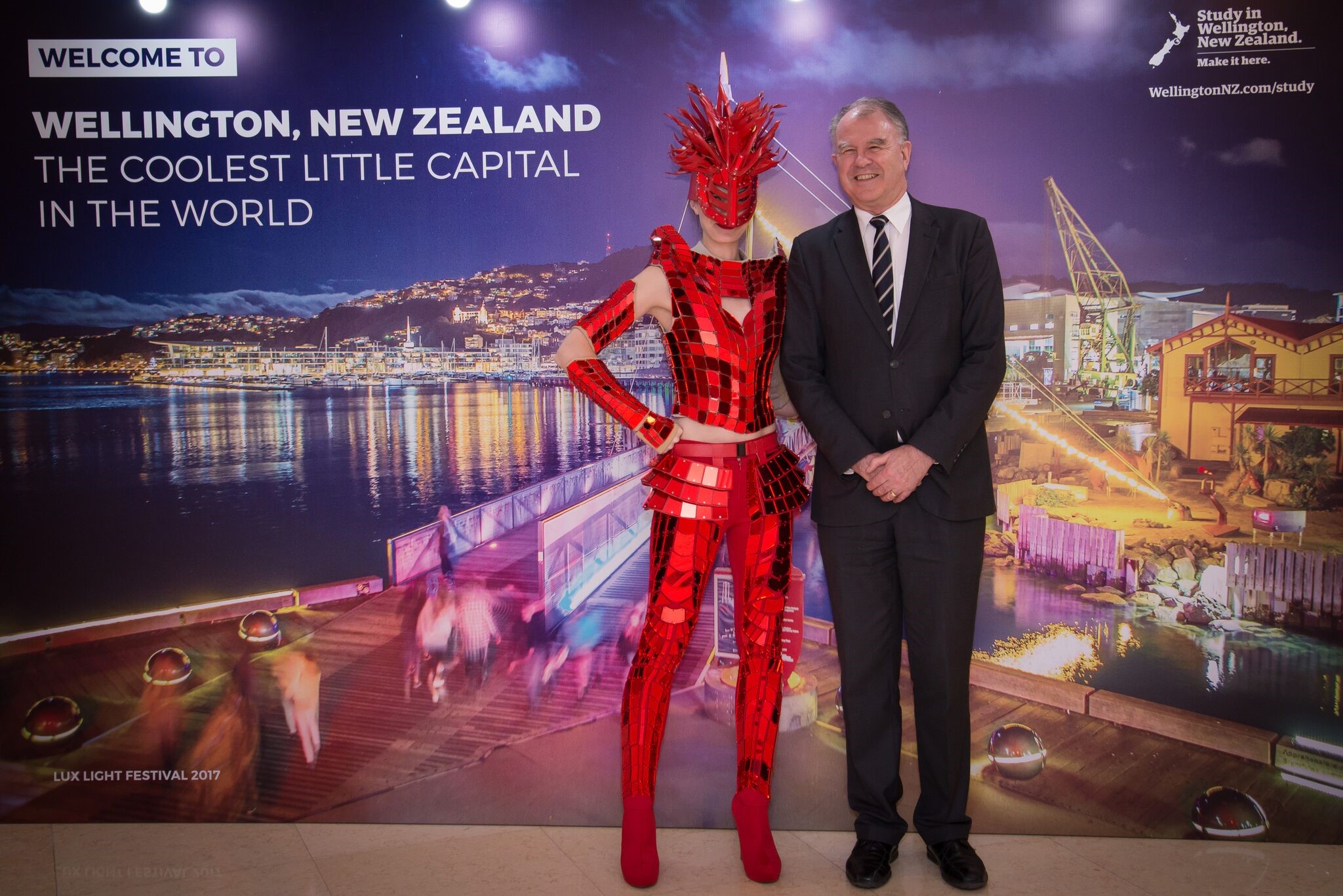 John McKinnon, New Zealand's Ambassador to China, opened the event which included entertainment, a World of Wearable Arts (WOW) model, and Weta senior prosthetics artists.
The event also saw the signing of a much-anticipated MOU between Victoria University of Wellington (VUW) and Beijing Film Academy.
VUW Assistant Vice Chancellor Julia Innocente-Jones said the university has expanded its creative and digital programmes, including the establishment of the Miramar Creative Centre in 2017, situated near Weta in Miramar.
Adele Bryant, ENZ's Regional Director North Asia, said nearly 2,000 Chinese students study in the creative capital each year, with plenty of opportunity for further growth.
"Creativity is at the heart of Wellington – whether in business, education, the arts, or tech innovations.
"Events like this help to show that New Zealand is more than just beautiful landscapes, and is home to many lucrative, creative industries."
Almost 40 education agents attended the event, taking pictures with the 'dwarf' – a New Zealand student transformed by Weta prosthetics artists.
"The entertainment provided reinforced the relationships between Wellington institutions and the creative industries" said Adele.
"Agents were dazzled and left with a greater understanding of what the creative capital has to offer their students."
You can view the WREDA video about Wellington as the creative capital here.