Executive team
Grant McPherson | Chief Executive
Grant is our Chief Executive at Education New Zealand.
He leads ENZ in taking New Zealand's education experiences to the world for enduring economic, social and cultural benefits for all New Zealand.
In response to COVID-19, Grant chairs the International Education Chief Executives' Group. Together with peers from other government agencies with interests in international education, the group helps drive the Government's Recovery Plan for our sector.
He also lives and breathes international education - he is an international student himself, his children have international study experience and he has hosted students in Wellington with his family.
Prior to his role at ENZ, Grant was Deputy Chief Executive and General Manager, Strategy at New Zealand Trade & Enterprise (NZTE), following extensive experience as Regional Director, South/South East Asia and Group General Manager, Business Solutions on the NZTE Leadership team.
Fiona Cameron | General Manager, Office of the Chief Executive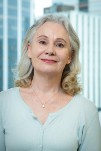 Fiona has an extensive mix of private and public Human Resources/Organisation Development (HR/OD) experience. She has worked in globally-based organisations and in many of the New Zealand education sector agencies. Fiona has a Diploma in Teaching, an MA (hons) in French Literature and recently completed a Graduate Diploma in Commerce specialising in commercial law.
Fiona's team focuses on making ENZ a great place to work. This starts from day one, with an induction experience that attracts rave reviews. The HR/OD team regularly works with ENZ managers to ensure staff are offered a range of development opportunities while they're here. The team leads work in building a 'one team' culture at ENZ, where being passionate, innovative, knowledgeable and business savvy are highly valued.
Paul Irwin | General Manager, Partnerships and Marketing
Paul joined ENZ from advertising agency FCB Wellington, where he led the Wellington office for almost five years. He has extensive experience in marketing strategy, digital marketing, international marketing and team management, honed during the past 15 years in a range of management roles.
Recent award-winning campaigns at FCB include Inland Revenue's Overseas Based Borrowers student loans campaign and the Electricity Authority's Whats My Number campaign. He worked with the Ministry of Education to launch the inaugural Prime Minister's Education Excellence Awards, and with the Open Polytechnic on their Learning for an Open World brand repositioning campaign.
Prior to these New Zealand-based roles, Paul worked for the Economist in London and then Asia, setting up the marketing department in Singapore and growing revenue from their publishing products.
Throughout his career Paul has worked with numerous government clients including NZTE, SSC, ACC, and the Reserve Bank, and other organisations such as Forest and Bird, Public Trust and Fairfax Media.
Matt Penney | Chief Financial and Information Officer
Matt joined ENZ in October 2014. He previously held Financial Controller roles at Bathurst Resources and Contact Energy, and has worked in New Zealand, the United Kingdom and Ireland for various listed companies and a state owned enterprise. Matt is a Chartered Accountant and has a Bachelor of Commerce and Administration from Victoria University of Wellington.
Matt's team carries out the finance functions of ENZ, including budgeting, financial planning and strategic planning. Matt's team is also responsible for ensuring ENZ's IT systems and processes
Lisa Futschek | General Manager, International
Lisa joined ENZ in 2013 after an 18-year diplomatic career with the Ministry of Foreign Affairs and Trade which included five years as the Deputy Head of Mission at the New Zealand Embassy in Berlin, and three years as First Secretary and Consul at the New Zealand Embassy in Santiago. 
As General Manager International, Lisa leads a global team of 30, based across 17 locations around the world, focussed on profiling New Zealand as an education partner and ensuring international education contributes to New Zealand's international relations goals.
Lisa has been instrumental in expanding ENZ's offshore network in Asia and establishing a permanent presence in North America. She brings a strong internationalisation lens to ENZ's work, emphasizing the critical role of relationships and partnership for mutual benefit.
A graduate of Otago and Auckland universities, Lisa and her husband Regan are based in Wellington. They have two teenagers, a son studying at Otago University and a daughter in Year 12 at high school.