Alumni events in China build ties with NZ
Two separate events in Beijing and Guangzhou this month have brought people together to focus on the benefits of a New Zealand education.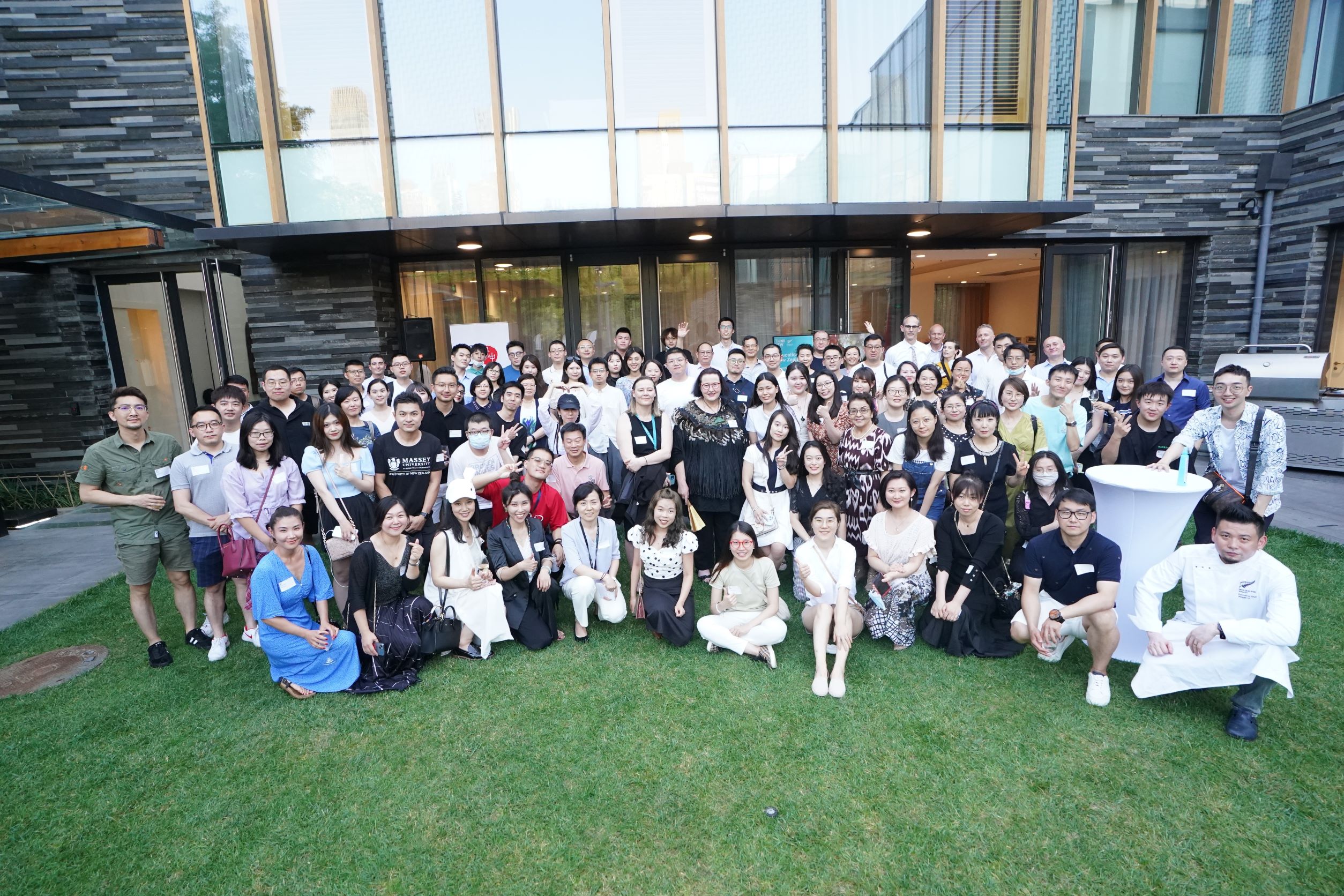 More than 100 past, current and future students, as well as representatives from China's Ministry of Education and six other key government agencies, attended an event in Beijing on 8 July 2022, organised by Education New Zealand Manapou ki te Ao.
Two former international students played a major role in the success of this event.
Chinese author Ma Boyong gave a keynote speech. Ma Boyong was a student at Waikato University, and today he is a well-known novelist, columnist and blogger, whose work has been adapted into successful TV drama series. His achievements have been recognised with the People's Literature Prize, one of China's most prestigious honours. He told guests how his New Zealand study inspired his creativity, his desire to be a writer, and led to love – he met his wife in New Zealand!
Reggie Li, who trained at the New Zealand School of Travel and Tourism and later worked extensively at top restaurants and hotels in New Zealand as a chef, is the New Zealand Embassy's executive chef. Reggie gave salmon cooking demonstrations to the assembled guests. The demo was interactive and put a spotlight on searing/cooking salmon with a blowtorch. The salmon was then enjoyed by the guests. New Zealand-imported Aoraki salmon is often served at embassy events as it has a strong reputation in China, promotes sustainability and is, of course, loved by Chinese.
In Guangzhou on 10 July 2022, a similar number of guests gathered to celebrate the 50th anniversary of the establishment of diplomatic relations between New Zealand and China, and the festival of Matariki, the Māori New Year.
Organised by ENZ with support from other government agencies (Ministry of Foreign Affairs and Trade, New Zealand Trade and Enterprise, and Tourism New Zealand), the 2022 NZ Guangzhou Community Mid-Year Event brought together close to 100 agents, past, present and future students and New Zealand expats. The event included a screening of the award-winning film Whale Rider.
"Events like this help us maintain relationships with our alumni students, connect new students with alumni, and strengthen people's connections with New Zealand," says Miranda Herbert, ENZ's Director based in China.
"It is also very rewarding to showcase the benefits of a New Zealand education and hear about its impact on the lives and careers of former students."
Interested in other upcoming events with Greater China?
The 2022 New Zealand – China Early Childhood Education Symposium will be held on 23 September and New Zealand-based participants can register here to join virtually.
In October New Zealand will have a national pavilion at the China Education Expo 2022. For more information on these events, please refer to the ENZ Events Page.