15 September 2021 at 11:32 am
An update from the ENZ Global Citizens team
The latest on our global citizenship korero, the Prime Minister's Scholarship programme, and more.
Introducing our Global Citizens Manager, Carla Rey Vasquez
Carla joined ENZ in the new role of Global Citizens Manager, based in Wellington, in April. As part of her role with ENZ, she is leading the co-creation and implementation of the Global Citizenship strategy as a key enabler for international education.
Prior to joining ENZ, Carla was actively engaged in cross-sector collaboration in her role at AFS, including educational institutions, experts, funders, peak bodies, and student groups – and had a focus on embedding and improving student experience and global citizenship outcomes across the AFS network for 12,000 students in over 60 organizations worldwide.
ENZ's Global Citizenship team includes Senior Global Citizens Advisor Anna Dekker in a refocused role of Scholarships and Global Citizenship, and Global Citizens Advisor Tereska Thornton, who has a wide range experience across ENZ in various roles, including Acting International Market Manager for Korea and Japan.
Over the past five months, the team have made some great strides in establishing the global citizens strategy for NZ, and some highlights from their work includes:
Global Citizenship korero
Two huis have already been held this year with educators, researchers, practitioners, change-makers and other supporters working on initiatives that promote global citizenship, and the related areas of global competence, intercultural learning, and intercultural competence.
The goals of the workshops were to:
Map out the key players and activities within the Global Citizenship education field in Aotearoa New Zealand
Build a comprehensive understanding of the way in which organisations discuss and measure Global Citizenship, and values and frameworks unique to Aotearoa New Zealand.
We are looking forward to our third session on 21 September. This session will be virtual due to current Alert Level restrictions but we hope to have another in-person hui before the end of the year.
Please email Carla (carla.reyvasquez@enz.govt.nz) if you wish to be involved.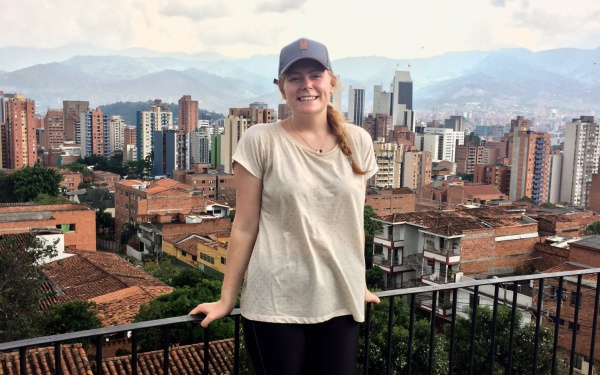 Online connector event for Prime Minister's Scholarship alumni
We are planning our first ever online connector event for Prime Minister's Scholarship alumni in November 2021.
Building on the momentum of the recent Prime Minister's Scholarship impact survey, the event will be run by alumni, for alumni and will focus on fostering connections within the alumni community as a basis for further activity. More details to be announced in the next E-News update so watch this space.
Prime Minister's Scholarship Programme
The team has made the best use of the COVID-19 travel restrictions and lockdowns to undertake a Prime Minister's scholarships improvement programme to increase access to the scholarship and streamline processes, ready for when travel is possible.
Festival for the Future
We attended the Festival for the Future from 31 July-2 August and were overwhelmed by the number of participants who were willing to take part in our survey on Global Citizenship. The analysis of responses is going a long way to helping ENZ commence on developing a framework and set of definitions on global citizenship.
We are currently working with Inspiring Stories to plan ENZ's involvement in Festival for the Future 2022, so keep an eye out for further information.
Global citizenship is a key focus for ENZ, as 'Global Citizens' is one of three goals in The New Zealand Government's International Education Strategy 2018 – 2030 (NZIES). Ultimately, we are working towards a future where:
All students gain the knowledge, skills and capabilities they need to live, work and learn globally
International education provides stronger global connections, research links and partnerships for New Zealand
New Zealanders understand and embrace the benefits of international education
We will make sure to keep you updated of the work in this space.