24 February 2022 at 9:00 am
Diversity and inclusion in North America
Diversity and inclusion in international education were the key focus of a recent Diversity Abroad course, attended by staff members from all eight NZ universities as well as Education New Zealand Manapou ki te Ao.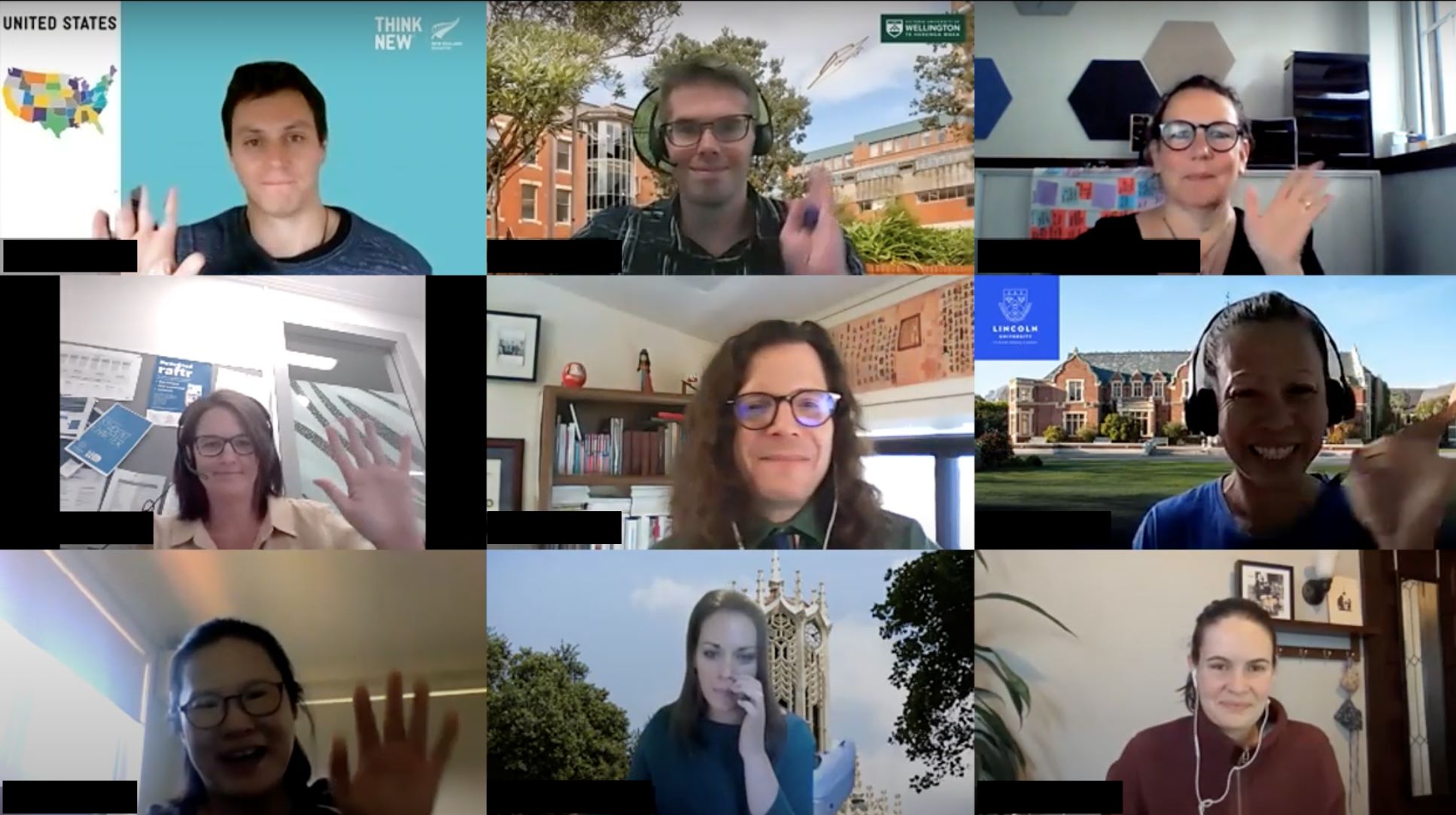 "Partnering with marginalised communities around us to confront harm in our past is something we all have to practise," says course co-ordinator David Wick, Associate Professor, Middlebury Institute of International Studies.
"What was striking was that, from the first in-person meetings, everyone was willing to make personal connections to the content, share their own learning and vulnerabilities, and very curious as to how they can learn from one another to create better learning environments."
Diversity Abroad, based in US, is the largest organisation focused on diversity, equity and inclusion in international education. ENZ works with Diversity Abroad on a range of initiatives, such as the annual Global Inclusion Conference, as well as partnering to deliver the specially designed course.
Attended by 18 people from NZ universities and ENZ, the three-month certificate course was fully online. Workshops, group discussion, videos, articles and assignments kept the participants highly engaged, and feedback on the course was very positive.
Dr. Anna Foster, Study Abroad and Exchange Manager at the University of Canterbury, says the programme provided a comprehensive exploration of Access, Inclusion, Diversity and Equity (AIDE) in relation to student mobility.
"The programme was really valuable in gaining a deeper understanding of AIDE as it relates to Education Abroad, particularly due to the focus on considering every aspect of the student mobility journey in an end-to-end approach from the perspective of diverse cohorts," Anna says.
"This has certainly influenced our team approach on an ongoing basis - it has shaped many of the continuing conversations we have around our outreach and processes, and has also helped us consider how we can further partner with both external and internal partners to better support our students.
"I think all of the group also found the programme to be impactful from a self-reflection perspective, prompting some really useful reflection on the backgrounds, biases and perspectives that shape each of us and how we can use this awareness as leaders and in our work with students."
Anna also appreciated the practical focus of the course, and says her team is now considering some of the barriers to outbound mobility for diverse and under-represented cohorts, and working on strategies to address these.
Sarah Sung, Study Abroad Manager at the University of Auckland, also found the programme very beneficial.
"The programme has given me opportunities to delve into every single aspect of our team's work through AIDE lenses as well as reflect on our past initiatives relating to diversity and inclusion. I learned that to make diversity work, AIDE should not be seen as a stand-alone project or matter but be embedded in our everyday life and all work," Sarah says.
Sarah says AIDE conversations will be part of regular team meetings, as well as being integrated into team members' KPIs and performance reviews, and she is working on a plan to increase participation from under-represented students.
"This includes extensive work in identifying opportunities to collaborate with partners for diversity and inclusion goals, reviewing our scholarship, communications and co-curricular programming for diverse students and developing a system for data collection."
Lewis Gibson, ENZ's Field Director North America, also took part in the course and says feedback from the cohort participants demonstrates the need for further AIDE learning in the New Zealand international education sector.
"Hearing from colleagues about the personal and professional measures they are actively putting in place to support under-served inbound and outbound students, as a direct result of this programme, is inspirational," he said.
For more information about the International Education Diversity & Inclusion Certificate, contact Lewis Gibson at Lewis.Gibson@enz.govt.nz