ENZ engages with Vietnamese media
Nearly 20 top-tier Vietnamese journalists, including from VTV (the national broadcast station), attended a media workshop at the New Zealand Residence in Hanoi in late May.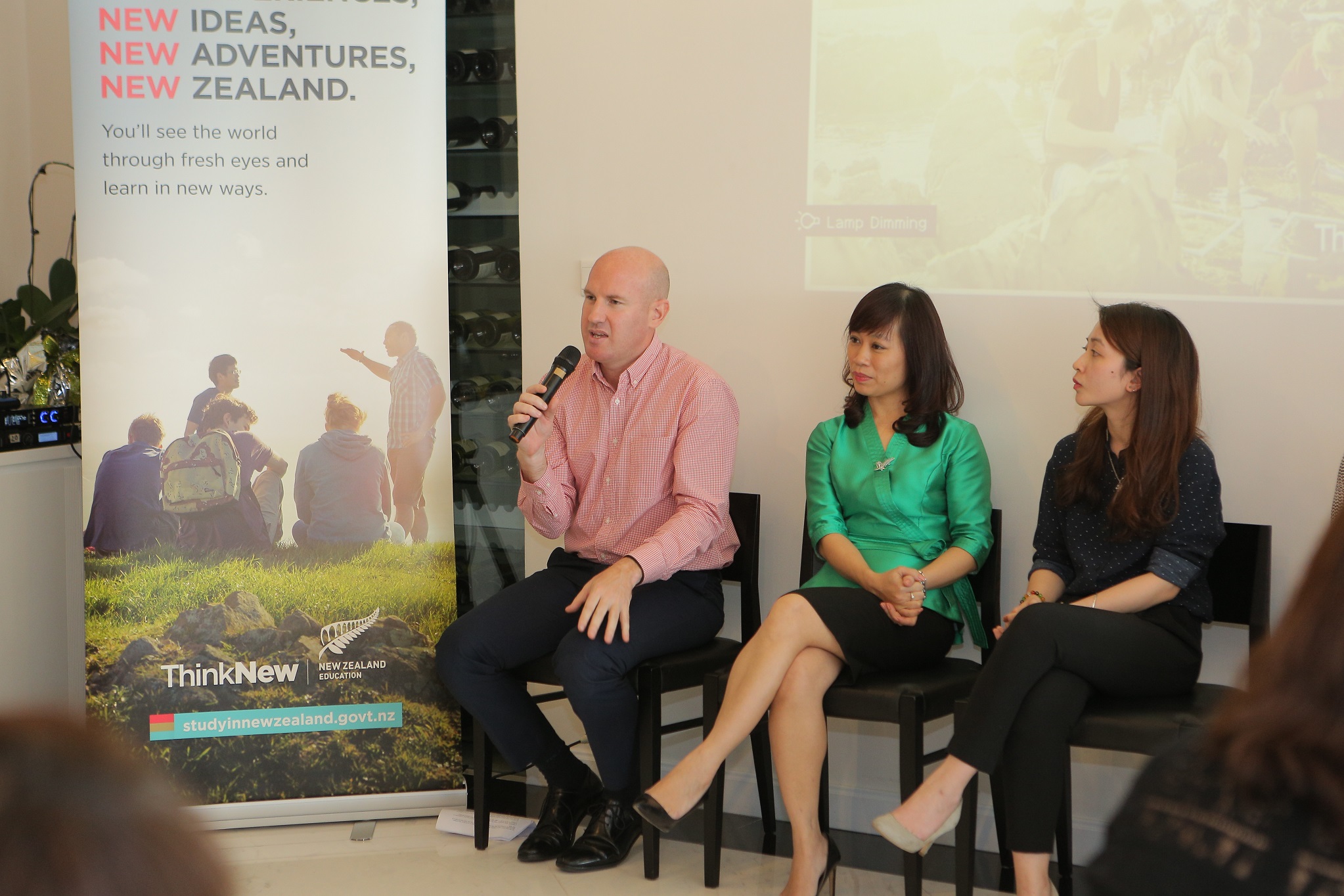 Tip:
Alumni are the strongest way to promote a study destination in an authentic and believable way.
The event was hosted by ENZ Viet Nam and included a 90-minute Q&A with New Zealand Ambassador to Viet Nam, Wendy Matthews, and two New Zealand alumni.
The panellists answered questions from the media who sought to understand the New Zealand education system and its advantages over other popular markets such as the US, Singapore and Japan.
Tam Le, ENZ Marketing & Strategic Relations Manager, said the many questions reflected Viet Nam's growing interest in New Zealand as a study destination.
"There's typically been low awareness of New Zealand and its educational offering in Viet Nam, but with an increasing demand for international education, more and more people are looking beyond the traditional markets such as the US, UK, Australia and Singapore.
"Workshops are an engaging way to create awareness of the quality of New Zealand education, especially the world rankings of its 'public' institutions – because in Viet Nam, 'public' schools are associated with low quality."
The event generated strong interest from media in Viet Nam's capital, resulting in coverage in VietNamNet, VNExpress, Dantri and Zing, a top online magazine for Vietnamese teenagers and young adults, which created a "10 reasons to study in New Zealand" video.
The New Zealand Embassy also livestreamed the event on its Facebook page, with more than 15,000 views. 
ENZ's Viet Nam team is already busy building on relationships from the workshop. Two days after the event, Tam partnered with a local academic influencer to host a livestream interview. The video has had more than 11,000 views, and explored New Zealand's teaching and research methodology, friendly and open-minded learning environment and support systems for international students.