27 September 2017 at 9:00 am
ENZ hosts first agent-led fairs in Viet Nam
ENZ's first agent-led New Zealand education fairs in Viet Nam supported local agent L&V Education Consultancy in hosting over 35 New Zealand providers on 23 and 24 September.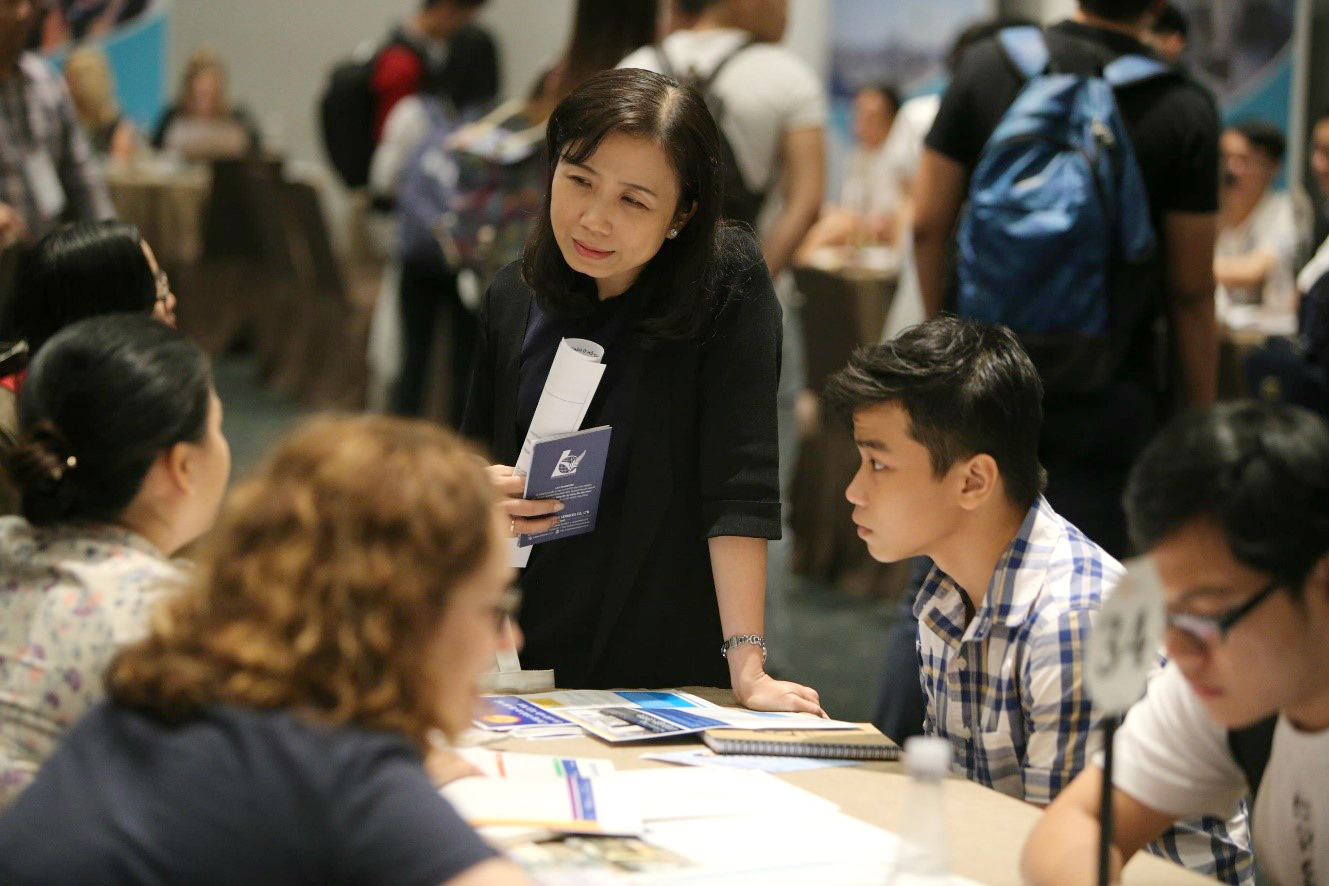 The fairs, held in in Ho Chi Minh City and Hanoi, attracted more than 500 prospective students and parents and featured 35 New Zealand providers.
Tam Le, ENZ's Marketing & Strategic Relations Manager for Viet Nam, said the new agent-led fairs were part of ENZ's wider efforts to work in close collaboration with one of our top education agents in Viet Nam during key recruitment seasons.
 "Agent-led events such as these play a key role in raising the awareness of New Zealand education in during September/October, one of Viet Nam's key recruitment seasons for international education.
 "We are very happy with the quality of students who visited the fairs as well as their genuine enquiries about New Zealand and its education system."
 The fairs were a great opportunity for New Zealand education providers to showcase their internationally-recognised qualifications and to highlight the strong education links between Viet Nam and New Zealand, said Tam.
 "It's fantastic to see New Zealand emerging as a popular education destination for international students from Viet Nam.
 "There has been a 62 percent increase in the number of Vietnamese students choosing to study in New Zealand in the first eight months of 2017, compared to the same period last year."
A growing number of students are also choosing to study at New Zealand's universities, with an 88 percent increase in the number of Vietnamese students in the first eight months of this year compared to 2016.