ENZ re-connecting at ICEF ANZA Conference Perth 2023
Aotearoa New Zealand's unique culture was front and centre at one of Australasia's biggest international education events - the 2023 International Consultants for Education Fairs (ICEF) Australia and New Zealand Agent (ANZA) conference.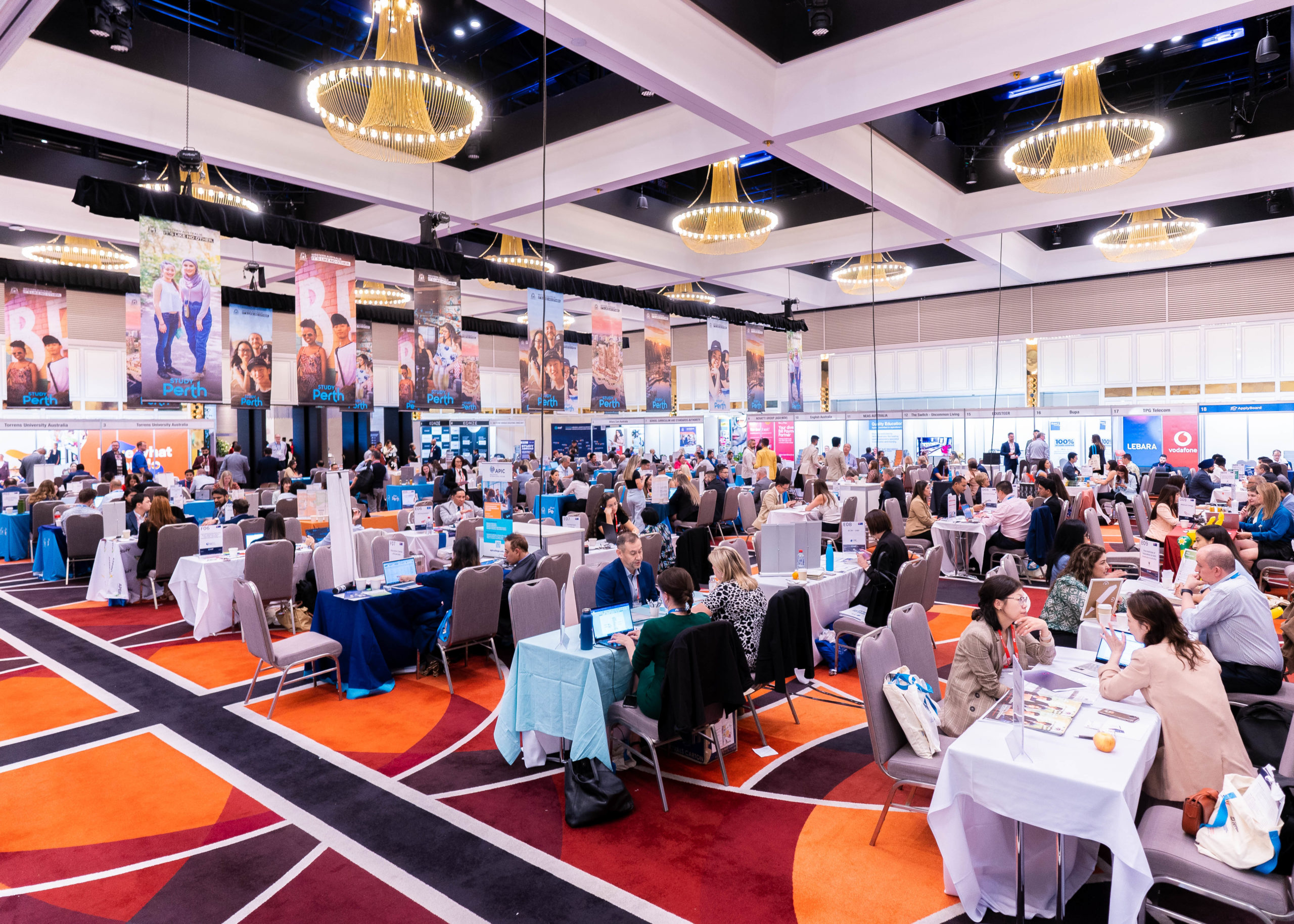 More than 230 international student recruitment agents and over 150 providers from around 50 countries attended the first in-person ANZA conference since the Covid-19 pandemic. The conference was held from 12 to 14 April.
Education New Zealand Manapou ki te Ao (ENZ) is one of ANZA's key supporters. It is an excellent opportunity for education providers and agents to connect, exchange and explore ideas that will grow the international education sector around the world.
ENZ's Manager, Global Events and Agents, Janine Huxford, alongside Immigration New Zealand's Manager of International Education, Celia Coombes, were invited to deliver a presentation on New Zealand's road to recovery as a top study destination.
Janine said "Celia and I took this opportunity to begin our presentation by showcasing the unique cultural experience that international students have when they come to Aotearoa New Zealand. Our presentation began in a pitch-black room with the sound of the pūtātara, conch shell or sea trumpet ringing out.
"This was followed by a karakia acknowledging the Māori creation story that begins with a description of darkness and nothingness and continues to move between different states until light flows into the world that establishes a fundamental relationship between humans and the natural world. It was quite a spine-tingling experience, and no one will forget our introduction in a hurry," she added.
Janine and Celia then went on to talk about the incredible mahi that our sector is doing across our various agencies and institutions to rebuild the international education market within Aotearoa New Zealand. "We shared with our audience that students considering international education are always going to choose the country first. For a niche market like Aotearoa New Zealand, it is important that our messaging is focused on what students will experience when they come to study with you", said Janine.
Janine's comments were also included in ICEF's podcast that was awarded to ENZ and broadcast during the April 2023 event. The podcast was entitled 'Study destination promotion: the vital role of education agencies – Sponsored by ENZ'. The podcast can be listened to here.
The event was hosted in Perth, Western Australia and is part of a series of global ICEF events that provide excellent opportunities for the sector to come together and network with like-minded professionals.
Click here for the exciting announcement regarding the naming of the host city for ICEF ANZA 2024!