Farewell to Alexandra Grace
This week, ENZ farewells Alexandra Grace, Regional Director – Greater China & North Asia, whose skilful and tireless work has helped to shape the strong education relationship between China and New Zealand.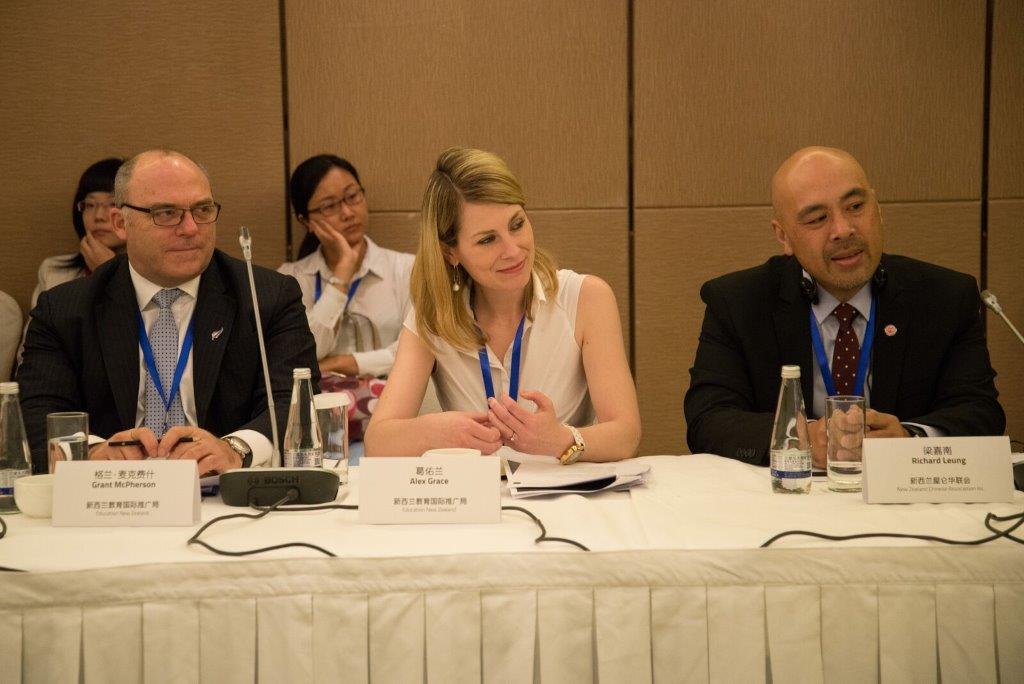 ENZ Chief Executive Grant McPherson said Alex's tremendous contribution has helped ENZ become the organisation it is today, and made an enormous contribution to the China-New Zealand education relationship.
"The importance of government-to-government relationships with China can't be stressed enough and Alex's work has been instrumental in elevating how New Zealand education and ENZ are regarded in this key market.
"There are, no doubt, many people across the education, government and trade sectors – both in China and New Zealand – who value the great work that she has done."
Alex has been with ENZ since its creation and has helped set up and develop its first China team.
She came on board as Counsellor (Education) in February 2011 and since January 2013 has concurrently held the position of Regional Director – Greater China for ENZ.
Alex's skills as an international lawyer meant she brought a lot to her role. She has done much to strengthen ENZ's engagement with the Chinese government and education providers over the last six years, achieving key international education milestones for both countries.
Achieved under Alex's leadership was the signing of an arrangement to affirm and guide the existing Strategic Education Partnership between China and New Zealand, which recognised ENZ's role in carrying the bilateral education relationship.
Another major milestone was the increased recognition for New Zealand private training establishments (PTEs) in China, which required close coordination between ENZ and NZQA and robust discussions with the Ministry of Education in China. Nine PTEs were added to the Chinese government's study abroad website in 2014 after four years of negotiation.
The New Zealand – China Sister Schools programme and the New Zealand – China Vocational Education and Training Model Programme were also launched on her watch.
Alex said she felt much pride in the way that New Zealand's multifaceted relationship with China has both expanded and deepened over the last six and a half years.
"I have greatly valued the opportunity to work in support of New Zealand's vibrant international education industry.
"The opportunity to work in and help shape a new government agency is not one that comes along very often, and provided me with new experiences and the chance to grow.
"I will maintain a keen interest in this sector.
"Kia kaha and Jia You!"
Alex finishes her term with ENZ on 23 June and will move to London with her family.
Adele Bryant, ENZ's former Business Development Manager, Industry Development, will take on the Regional Director – Greater China and North Asia role, based in Beijing.