iD fashion event inspires emerging designers' global ambitions
More than 40 design students and graduates from around the world took part in the iD International Emerging Designer show last week.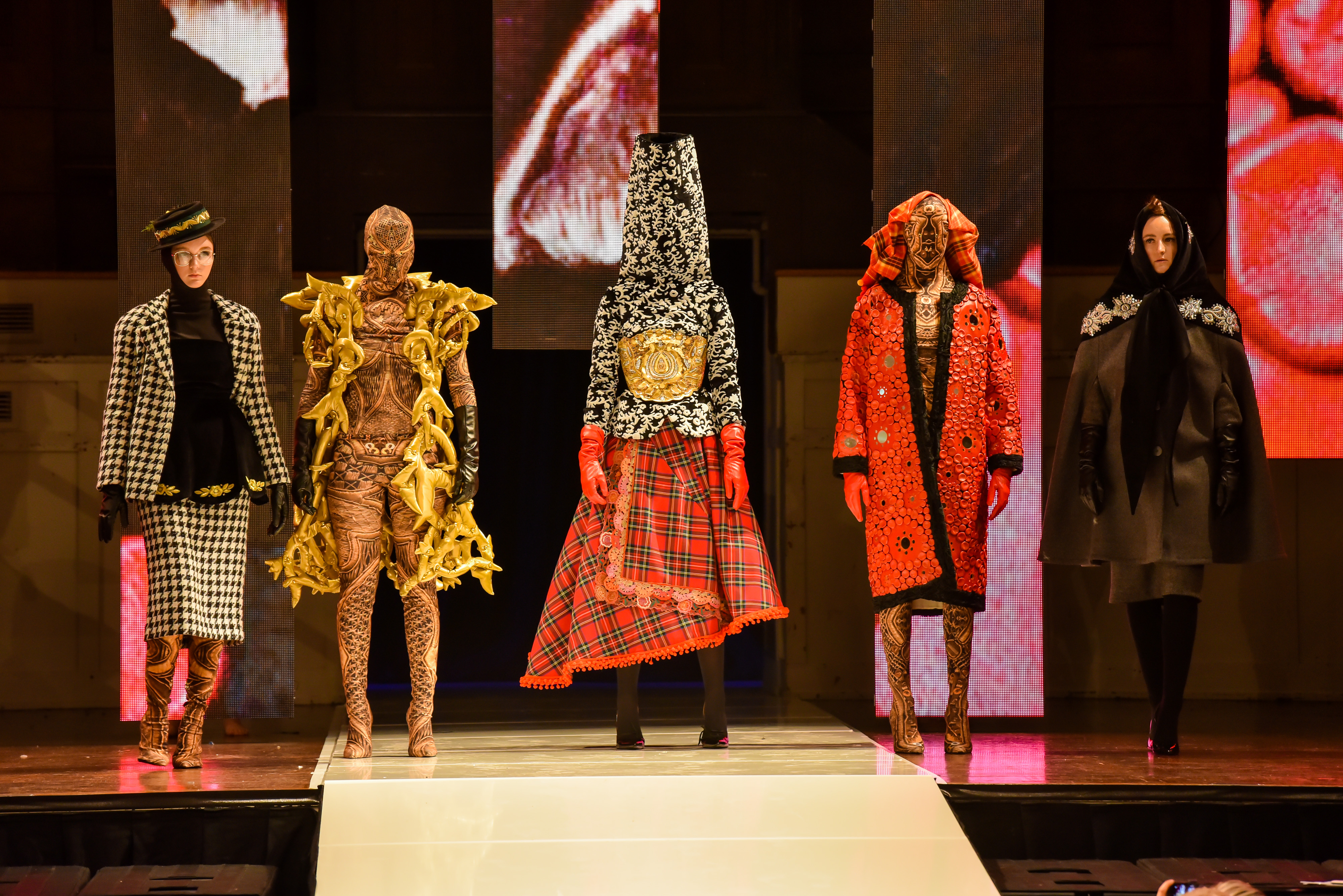 The iD event is Australasia's largest international emerging (that is, final-year student or recent graduate) fashion competition, and one of the world's only events of its kind to showcase emerging designers' work to the public.
This year, final-year University of Zagreb student, Damir Begović, won top honours against 42 other top emerging designers who had flown into Dunedin from all corners of the globe last week.
The 43 finalists from 19 countries were selected from a record 200 entries. Other winners came from Australia, England, Poland, New Zealand, Bangladesh, Japan and India.
A high-powered Dunedin team led by Otago Polytechnic Professor of Fashion, Margo Barton, has hosted the iD International Emerging Designer show for the past 14 years as part of the longer established iD Dunedin Fashion Show.
Dr Barton said the event was a wonderful platform for emerging designers to network and collaborate with each other; it was also a great way to showcase emerging talent to the world.
"One of the lines we use is [that] iD brings the world's fashion to Dunedin and Dunedin's fashion to the world," she said.
"Networking and collaborating is a big part of what we love about the way the finalists work together. There is a genuine sense of collegiality backstage with finalists helping each other out with styling, and organising meet-ups in the future."
Dr Barton says the event is an integral part of her team's teaching practice in many areas and is a compulsory part of the third-year programme.
"OP students are given the opportunity to be directly involved in the event. They are backstage dressing, they work as event assistants, PR assistants, designer assistants for our guest designers and they get to meet the finalists, discuss their work with them, touch the garments, be exposed to new emerging technologies that they may have not seen before – as well as [acquire] new ways of looking at fashion from a different cultural perspective."
Dr Barton says she can trace the influence of the event on many designers' career trajectories.
"Finalists and winners who have gone on to launch their own labels successfully include local labels Maiike (Abby van Schreven), Twenty Seven Names (Anjali Stewart), and Ruby and Liam (Emily Miller-Sharma).
"Others have gone on to work for international fashion houses such as Tara Viggo at River Island and Shola Steele at Benetton-Sisley."
OP attracts international students on the strength of iD's reputation. In 2013, an Icelandic student, Rakel Blom, who studied at OP won the iD event.
Dr Barton says that wherever she goes in the world, such as when she's attending fashion education conferences, the iD event is "always a topic for discussion" and she is always on the look-out for potential international collaboration opportunities.