22 August 2019 at 9:00 am
Insights from China
Two NZIEC sessions shared some of the unique opportunities and challenges of working with China.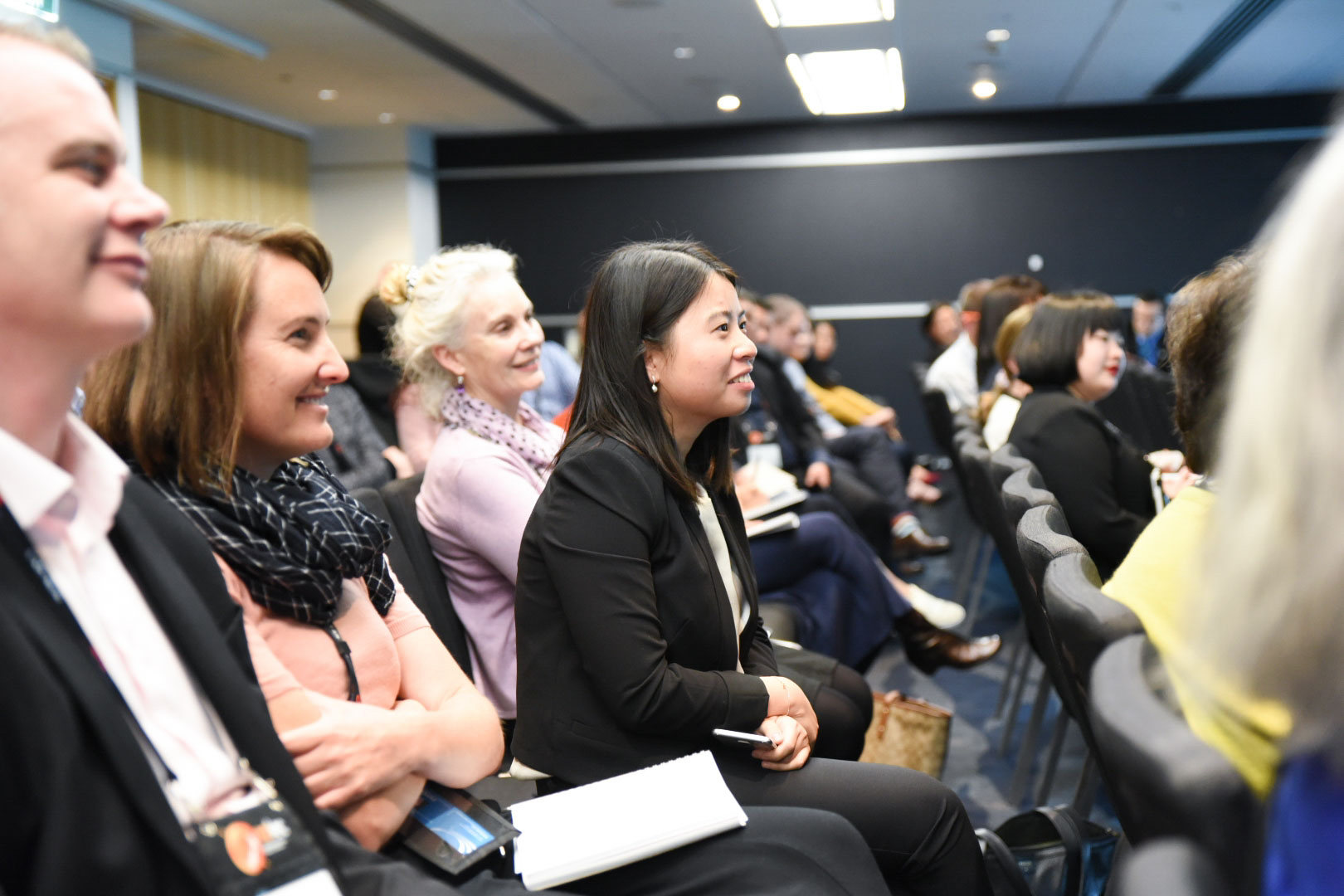 Session One: It's all about the relationship: that's the main message to emerge from a panel discussion between education providers that have partnered with institutions in China.
Professor Alister Jones is Senior Deputy Vice-Chancellor of the University of Waikato, which has a joint institute to fully deliver its degrees at Zhejiang University City College in Hangzhou.
"It can take 15 to 25 years to create those relationships so it's important to maintain your China team," says Alister.
Steve Burt, Director of International Education at Kāpiti College, says his school began developing its ties with schools in China by working with a Chinese education bureau eight years ago.
For the Eastern Institute of Technology (EIT), developing relationships with organisations in China's provinces help it diversify and build on its strengths in viticulture and wine.
Fred Koenders, EIT's Executive Dean for Commerce and Technology, says China is looking to increase its capabilities in vocational education.
Tips for forming partnerships
The panel's tips for partnering with institutions in China include:
Do your research.
Be prepared to invest time and money into developing the relationship.
There is no substitute for face-to-face communication.
It's critical to have a fluent Chinese speaker on your team.
Your Chinese partners may become friends for life.
Session Two: Digital marketing in China
China has a unique and challenging digital landscape. So how can New Zealand's education sector use digital marketing to effectively promote themselves in China?
Euan Howden, ENZ's Director of Marketing Platforms and Campaigns, and Jordi Du, New Zealand General Manager of digital agency UMS, shared their insights into China's social media landscape at NZIEC.
Is WeChat enough?
Jordi advises education providers adopt an omni-channel approach to digital marketing in China, rather than relying on WeChat.
He says it's important to look beyond WeChat because:
There are barriers to registering a WeChat official account.
It can be expensive to invest in content, media and campaigns.
It's difficult to measure conversion.
WeChat isn't the right channel to target Generation Z (born from the mid-1990s to early 2000s) or possibly Generation Y (born from 1980 to 1994).
ENZ's approach
Western websites and social media platforms have issues with accessibility, performance and loading speed in China, so ENZ has created bespoke digital technology to share the New Zealand education story with Chinese students.
We have multiple touchpoints with our Chinese audience, including an official WeChat account, a China-hosted version of our Study in New Zealand website, email, online media and a WeChat mini program to encourage students to use our My StudyNZ tool to connect with New Zealand education providers.
Creating a content strategy
When it comes to content strategy, Euan says some things are the same in China as they would be anywhere else.
"People want relevant content, in the right place, that resonates with them and makes them want to learn more."
He advises using your own sources, such as current students, alumni, parents and agents, to create and share content across channels and tools.
Euan also suggests: 
Choosing the right platform by understanding where your target audience is.
Developing carefully targeted content in the best possible format.
Aligning with ENZ's campaigns for better brand recall.
Exploring and making use of key opinion leaders (KOLs) in China.