15 October 2015 at 9:00 am
Introducing new GM Marketing and Channel Development, Paul Irwin
ENZ's new General Manager, Marketing and Channel Development, Paul Irwin, joined the team last week. E-News talked to Paul about his role.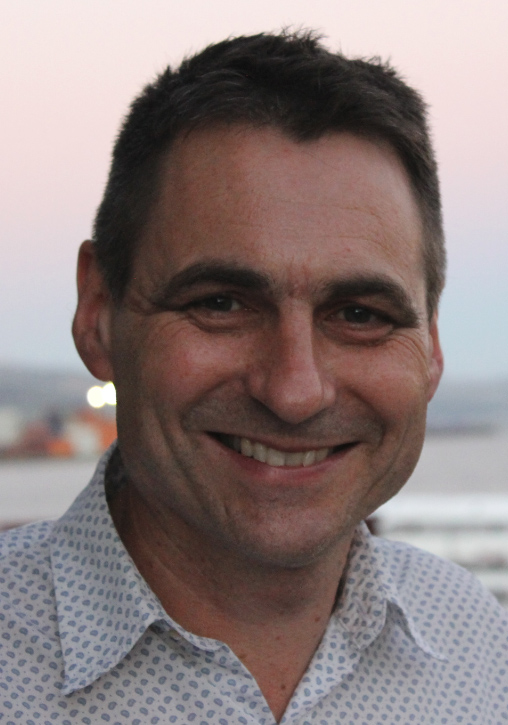 Hannah Lee Darboe, who fulfilled the role of Acting GM for this team, returned to NZTE recently to take up the role of Director, Business Improvements.
What attracted you to the world of international education?
The GM Marketing and Channel Development role at Education New Zealand builds on highlights from previous roles in my career. Namely, international marketing in Asia with the Economist Intelligence Unit, advertising and communications consultancy to a range of education sector clients (Open Polytechnic; TeachNZ, Ministry of Education; and Agriculture ITO), and the ever-evolving world of digital marketing. Additionally, I'm really impressed with the contribution that international education makes to both New Zealand's economy and our cultural ties with other countries.  
What will you be doing as GM Marketing & Channel Development?
I'll be helping shape ENZ's international marketing strategies across brand, digital media, social, agents, events and whatever other opportunities we identify. My goal is to work with the marketing team and the rest of ENZ to build on their great work to date. Particular areas of interest are how we can continue to position the Think New brand against our competitors, increase our use of data for insight and conversion, and how we integrate and optimise all our activity, noting the different challenges of each particular market!  
What's on your to-do list for the next three months?
First, to build my understanding of a very complex industry! ENZ and New Zealand's education providers operate across a wide range of sectors and countries. From a marketing perspective, we use best practice digital marketing, events and agents, while also equipping the industry with a wide range of tools and marketing material.
Second, to better understand the needs of the different education sectors (I really look forward to meeting you all in due course!).
Third, to look to ways to "optimise" our activity, building on past learnings, fine-tuning to the different dynamics of each country and their student populations, and bringing my expertise in integrated marketing to ensure we have the best marketing mix to achieve our collective objectives.  
What excites you most about your new role?
I'm excited to be working in a role that delivers economic, social and cultural good. Equally to be working with such a large group of smart, passionate people across ENZ and the entire New Zealand education industry. It's exciting to be working in an industry that's part of the "knowledge economy", which has really strong foundations but equally huge opportunity for innovation and further growth.  
What challenges do you expect to face?
There are many challenges in international education, but these are what make the role interesting and rewarding. There's the complexity of the markets and diversity of sectors. Then there's being on top of the fast-changing world of marketing today, driven by new digital technologies and channels and access to more and more data. As always, there's the juggling act between global efficiencies and consistency and in-market tailoring of activity. And last, but not least, being mindful of each education institution's particular needs, past learnings and future ambitions.