1 February 2017 at 9:00 am
Kiwi scholars tour India
India is currently playing host to recipients of New Zealand's Prime Minister's Scholarship for Asia (PMSA).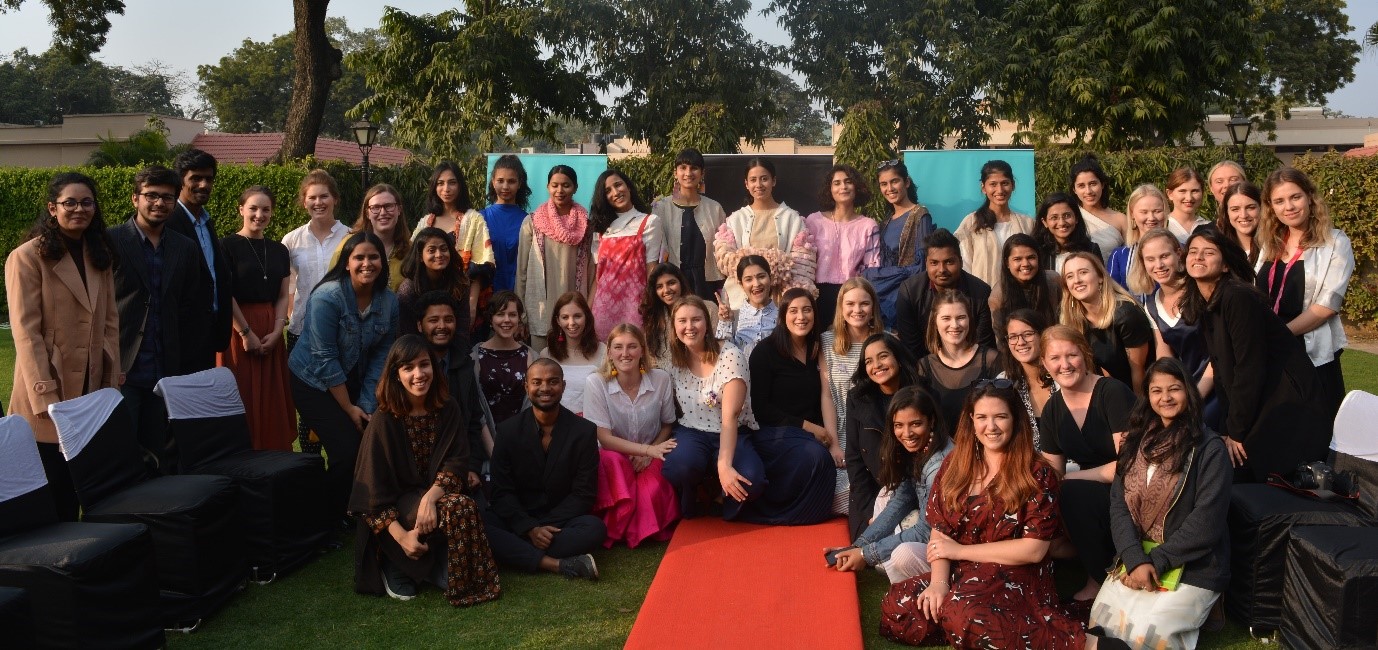 Eight business students from Ara Institute of Canterbury and 20 fashion, textile and business students from Massey University are currently spending four to six weeks in India. The PMSA programme is funded by the New Zealand government and encourages New Zealand students to study in Asia to experience the benefits of international education.
John Laxon, ENZ's Regional Director – South East Asia and Middle East, said the PMSA reinforces the New Zealand Government's commitment to India and our education relationship.
"These scholarships build on New Zealand's status as a top destination for Indian students, creating partnerships with prestigious Indian education institutions and between the future leaders of both countries." 
As part of the PMSA programme, eight of Ara's business school scholars will spend six weeks attending a series of classroom lectures at Jaipuria Institute of Management in Noida and KCT Business School in Coimbatore to develop a better understanding of the business environment in India. This will focus on aspects like entrepreneurship and the Indian rural economy. While in India, they will also visit local business establishments including dairies, textile mills and start-ups.
In January, ENZ hosted the Ara students at the New Zealand High Commission for an interactive session about New Zealand's relationship with India, and the engagement opportunities available. The session was chaired by Acting High Commissioner Suzannah Jessep, and was also attended by faculty members from Jaipuria and Ara Institute.
Following this, ENZ also hosted a project presentation at the New Zealand High Commission called 'Closing the Loop' for the Massey awardees, based on India's circular economy strategy to phase out land filling of recyclable materials by 2025.
The Massey students teamed up with 20 creative arts students from National Institute of Fashion Technology (NIFT), New Delhi, to produce an outfit made from sustainable and organic materials sourced in India.
Students worked in groups mixing their textile, fashion and business talents, and even created a sustainable 'business plan' to accompany their outfits. The High Commission lawns were then transformed into a makeshift runway for the students to showcase their garments to the senior faculty members from Massey and NIFT in attendance. 
Sue Prescott, Senior Lecturer and Major Coordinator for Fashion Design at Massey University said the event highlighted the potential for fashion to address real world issues such as over-consumption, global warming and ethical production processes.
"Through studies in fashion supply chain, traditional fashion industry methods are challenged, and team design and production projects like this help lead to innovative and sustainable thinking."