Korea and New Zealand sign historic agreement
A statement was signed in Wellington last week by education officials from the Republic of Korea and New Zealand, paving the way for students to further their studies in either country.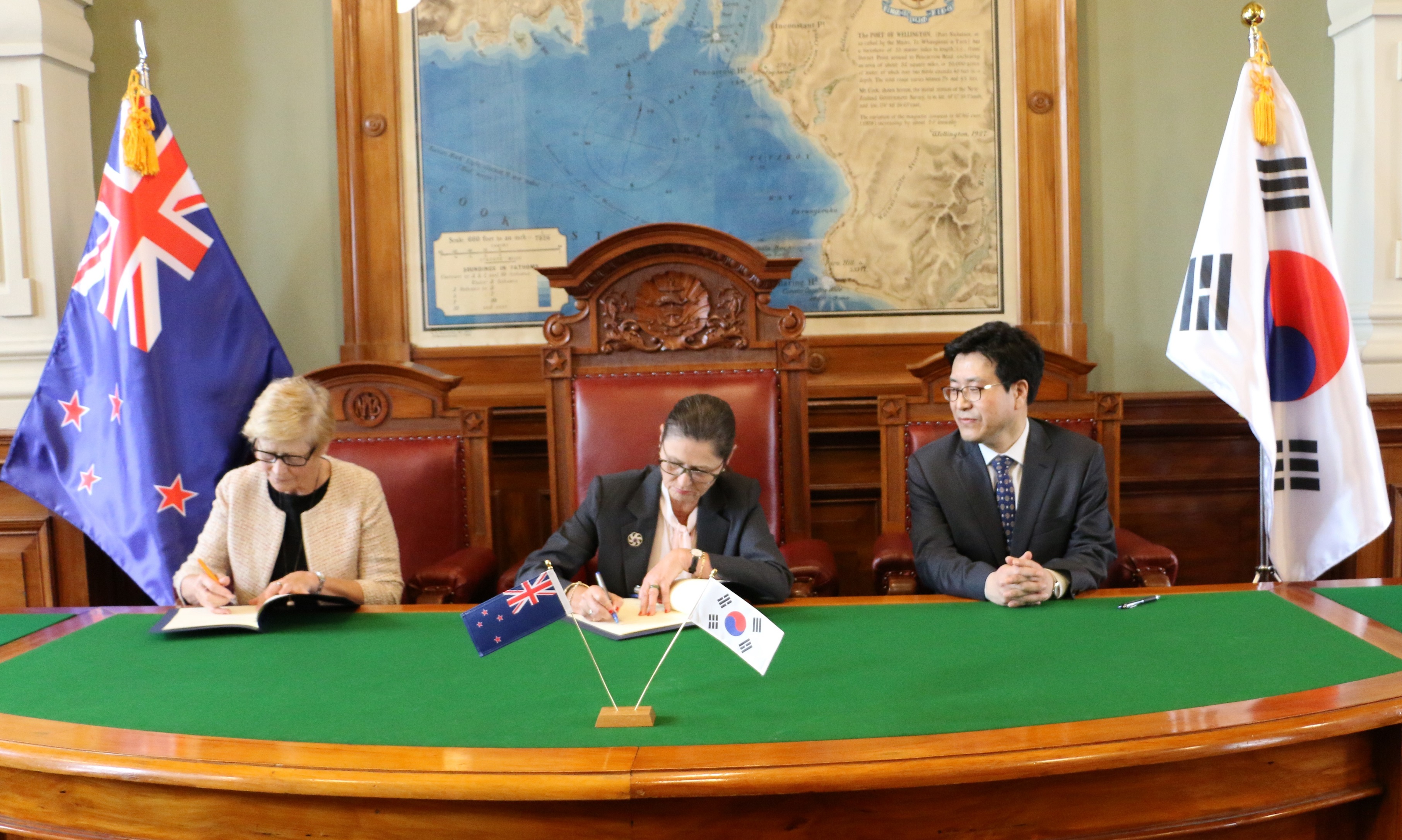 On 23rd February, New Zealand hosted a Korea-New Zealand education Joint Working Group (JWG) in Wellington, where a delegation of Korean education officials met with officials from the Ministry of Education (MOE), the New Zealand Qualifications Authority (NZQA) and ENZ to exchange policy updates and sign a Joint Recognition Statement – a landmark document regarding senior secondary school qualifications in both countries.
The statement follows the Comparison of Senior Secondary School Qualifications, a joint research report which concluded that the Korean High School Certificate and the New Zealand National Certificate of Educational Achievement Level 3 are broadly comparable.
New Zealand Secretary of Education Iona Holsted said the signing of the statement will support higher education institutions in both countries to make decisions about these qualifications, with the potential to open up study opportunities for young Kiwis and Koreans.
"The joint statement is a step towards our students being able to have previous qualifications more easily recognised abroad and will provide access to further study that has traditionally been difficult to access.
"While there is still more to do, I'm looking forward to seeing the shared benefits for both countries," Ms Holsted said.
NZQA Chief Executive Dr Karen Poutasi said the Recognition Statement and research report are a result of the two countries' collaborative work under the Education Cooperation Arrangement, signed in 2009.  
"The statement is the first of its kind signed by Korea and is a sign of confidence in the quality of education in both countries," said Dr Poutasi.
"The joint research report has helped to promote a shared understanding of the Republic of Korea and New Zealand's education systems and curricula. We look forward to further dialogue between our two countries."
Poutasi now hopes to see more Korean students coming to study in New Zealand, and vice versa.