12 October 2016 at 9:00 am
Making New Zealand's roads safer for students
A Kiwi 'road trip' to explore our country's beautiful landscapes is a must for many international students and other visitors. However, as more visitors choose to self-drive, it is important to keep them safe on our roads.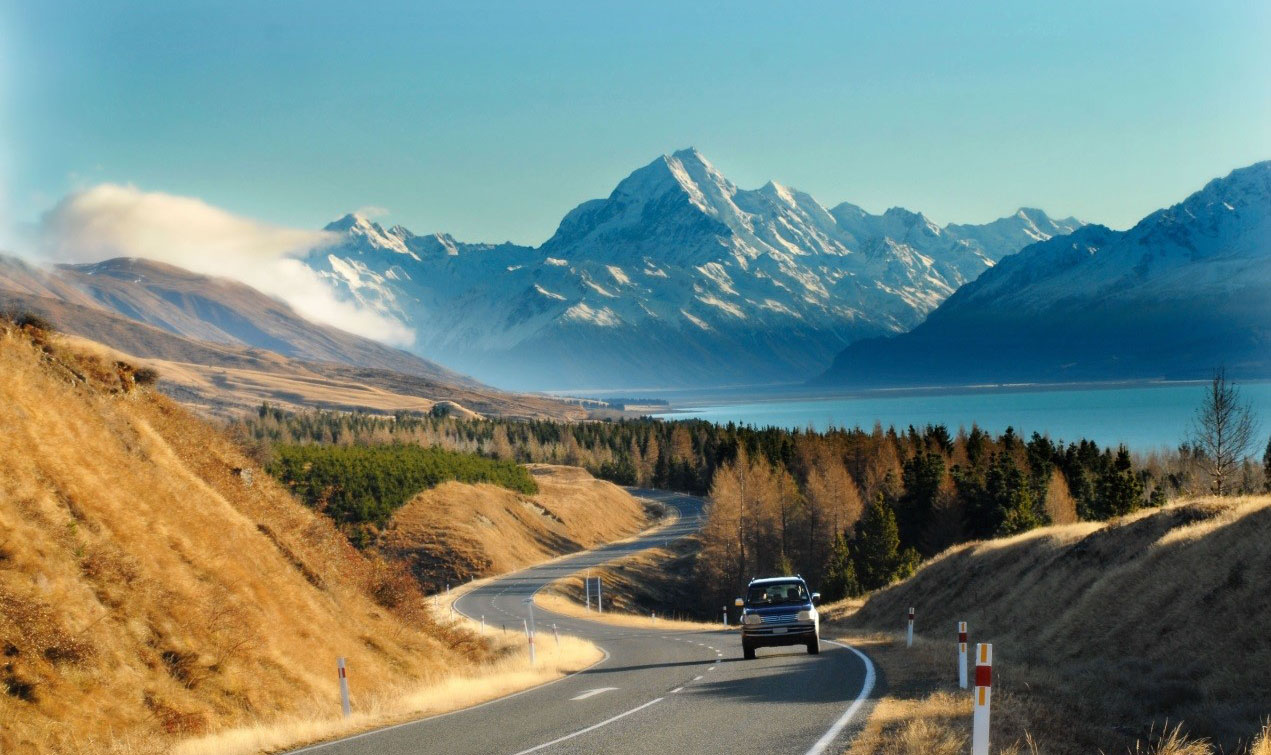 The Visiting Drivers Project is aiming to do just that. The project is a collaboration between the New Zealand Transport Agency (NZTA) and its road safety partners, including the Automobile Association (AA), and rental vehicle operators and tourism operators across the country.
The focus for the project is the Otago, Southland and West Coast regions where visiting drivers make up a large proportion of traffic. On roads in these regions, safety improvements such as centre-line rumble strips, "keep left" arrows, "no-passing" markings and new signage have been installed. Road safety information has also been made more accessible and user-friendly, with resources available in different languages and formats, including interactive videos and apps.
Over summer, during the regions' peak visitor season, an education campaign will be run to help visiting drivers understand and prepare for driving in New Zealand.
Jim Harland, NZTA's Regional Director, Southern, says the strength of the project has been in the shared objective of 'host responsibility' and a partnership approach that ensures visitors are helped at every stage of their journey.
While the project is largely aimed at tourists, it will benefit all newcomers to New Zealand, including international students.
"We want all visitors who are driving on our roads, including students, to make good decisions based on correct information about travel times, speeds and conditions," he said.
"It's our responsibility as New Zealanders to help our visitors have a safe and enjoyable time."
The Visiting Drivers Project initiatives also include the following, many of which are available in different languages.
AA's online Visiting Driver Training Programme, which includes video footage of New Zealand driving scenarios.
Apps with road safety messaging such as CamperMate.
Air New Zealand's 'Driving in New Zealand' in-flight app (available on long-haul flights) and videos on all international flights about driving in New Zealand.
A 'Driving in New Zealand' leaflet available from rental vehicle and other tourism operators, and can be downloaded here.
Providing road safety information to successful applicants for student visas.
Guidelines for accommodation providers to provide practical driving advice to their guests.
A Rental Vehicle Operators' Code of Practice.