Māori perspective in internationalisation
Two programmes in Auckland and Dunedin are connecting local hapū to international students to bring Māori culture to the globe – including to other indigenous communities around the world. Learn more at NZIEC.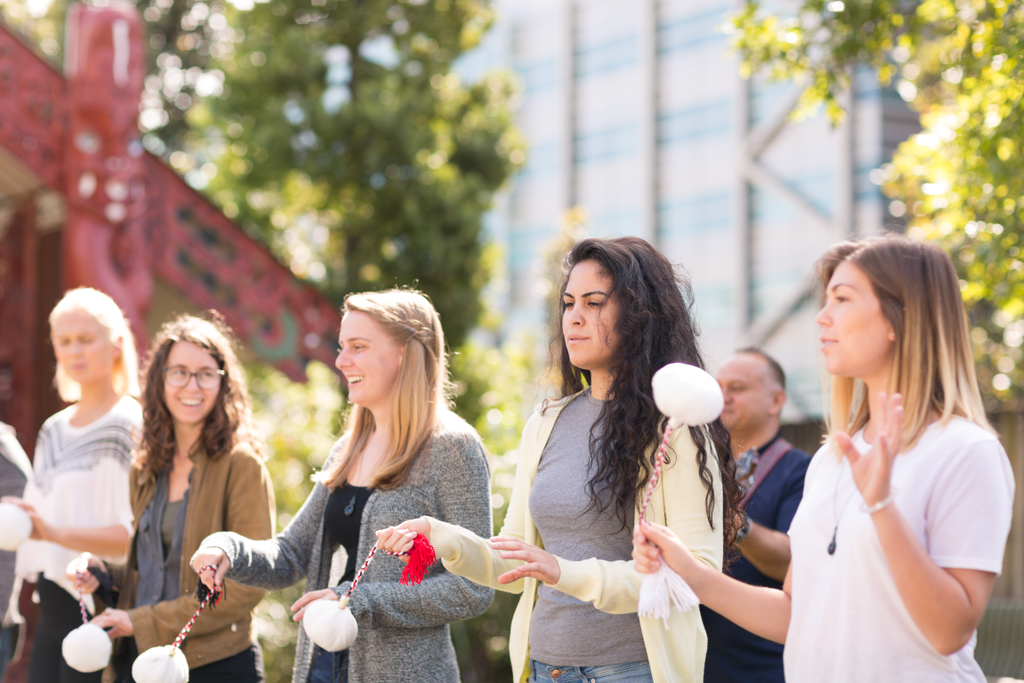 Having seen how international education creates long-term relationships and influences worldviews, in 2018, the University of Otago has established Tūrangawaewae Pōkai Whenua.This is an indigenous exchange programme connecting Māori with indigenous communities in Australia, Canada and the US.
Jason Cushen, Director International at the University of Otago, said the programme uses a network of partner universities to connect Māori students with other indigenous communities.
"International education is a lifechanging experience for students but for indigenous students in particular it can be a unique opportunity to connect with indigenous peers around the world, to share experiences and customs, and discuss the role cultural identity plays in education.
Jason and Tuari Potiki, Director of the Office of Maori Development, will present at NZIEC outlining how the programme will operate, and its place within broader mobility and diversity initiatives at the University of Otago.
A similar programme is being developed in Auckland, thanks to a partnership between Study Auckland and the hapū of Ngāti Whātua Ōrākei. Together, they have created the Rukuhia Leadership Programme, a cultural immersion experience designed especially for international students.
Students spend a day on a marae participating in workshops that focus on leadership, values, the connection of people, place and environment, and they learn about the work Ngāti Whātua Ōrākei does in the community. They experience a pōwhiri, meet iwi leaders, and learn te reo Māori greetings and pronunciation, waiata and haka.
Henry Matthews, Head of International Education at Study Auckland says the pilot programme emphasises the appeal of a uniquely New Zealand study experience.
"The leaders of Ngāti Whātua Ōrākei incorporate their values of Manaakitanga, Kaitiakitanga, Whanaunagatanga and Tino Rangatiratanga into the programme, which provides students with a powerful sense of belonging, connection and empowerment.
"It is an unforgettable international student experience, and something that can be easily replicated across other parts of New Zealand."
Find out more about the programme at NZIEC, where Henry will lead an interactive session where you can hear first-hand from international students about how they found the experience.
NZIEC 2018 will be held on Thursday 9 and Friday 10 August at Te Papa Tongarewa in Wellington.
Tūrangawaewae Pōkai Whenua: A Place to Stand, a World to Explore, 1.30-2.10pm, Thu 9 Aug
Rukuhia Leadership Programme: A partnership with hapūto create unforgettable international student experiences, 11-11.40am, Fri 10 Aug