Meet the team: Paul Irwin
Welcome to our new series profiling Education New Zealand staff. First up, we welcome our General Manager – Partnerships and Marketing, Paul Irwin, who leads one of our biggest teams.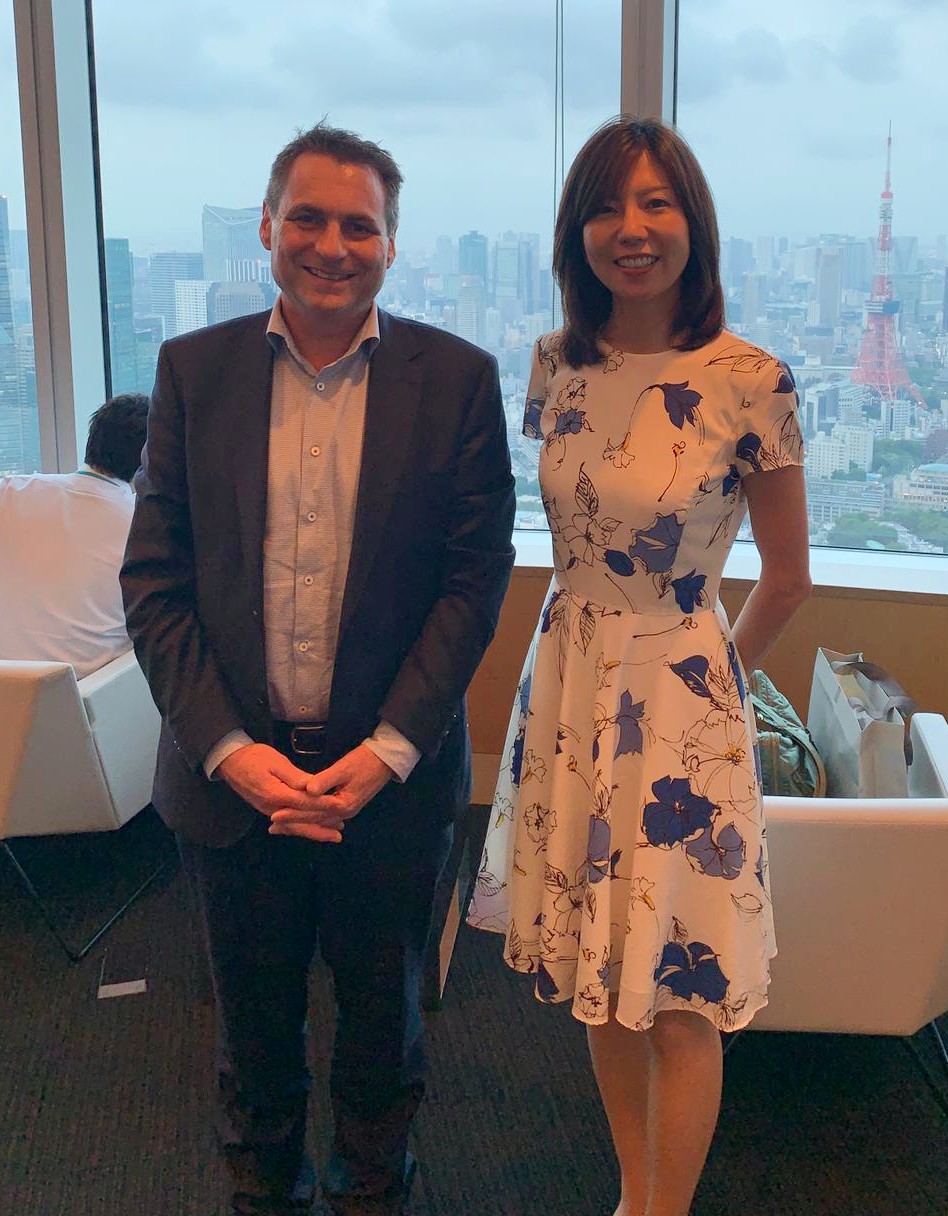 Hi Paul! What do you and the Partnerships and Marketing team do?
My team grew out of the former industry and marketing teams, following an organisational change around a year ago. Our team's purpose is 'to partner with international education providers to transform students' lives and create a thriving, globally connected Aotearoa New Zealand'.
What this means in practice is that we aim to get the best alignment between the goals and capacity of our education providers with the aspirations and needs of our student audience.
Day-to-day, we look after and develop the ENZ brand, marketing channels and campaigns, digital platforms, student experience, scholarships and industry relationships.
How has your role evolved since you started at ENZ?
I joined ENZ in 2015 as the General Manager – Marketing & Channel Development. That role has evolved a couple of times through to my current role spanning the marketing and education industry teams.
Bringing our two teams together has been a big step forward. It's given our marketers a much better insight into the needs of our providers and helped us to develop new ideas around marketing and product development with our industry.
One example of this has been the development of our new creative platform, I Am New, for our Think New brand. We all know lots of students whose lives have been transformed as a result of a New Zealand education and their wider experience while here. And we know that the world needs a new approach and our Think New education can deliver this, supported by New Zealand's biculturalism and progessive and open society.
What I've found so far is that I Am New has resonated well with industry. It's become almost like a rallying cry.
Can you tell us a bit about your professional background?
I've worked in marketing, publishing and advertising in New Zealand, London and in a regional role, based in Hong Kong.
My role in Asia was a transformational one – it really opened my eyes to the dynamism and diversity of Asian markets. I was also lucky enough to see in the historic handover of Hong Kong from the British to the Chinese in 1997.
In the 10 years before I joined ENZ in 2015, I worked for a range of advertising and marketing companies, and worked with clients like the Health Promotion Agency, Ministry of Education and Inland Revenue. Two of the highlights of that period were working on the launches of the Prime Minister's Education Excellence Awards for the Ministry of Education and the award-winning 'What's My Number?' campaign for the Electricity Authority.
How do you see marketing changing in the next few years, especially as digital transformation entrenches itself?
Over the years I've seen lots of changes in the world we operate in, but believe that while technology offers new opportunities, the principles of marketing remain the same. You need to understand both your audience and your business model, have a strong brand and value proposition, and provide a great customer experience.
I've worked in two significant industries, publishing and advertising, that have experienced major disruption and transformation. There's always a spectrum from those resistant to change, believing 'the proven ways' are timeless, to those overhyping the radical nature of change. In my experience the truth lies somewhere in the middle, but the worst thing one can do is ignore change.
And finally, it's no secret around the office that your weekends look a bit different to your nine-to-five. Can you tell us a bit about that?
My family lives on our 10 ha property in Marlborough. We have an organic vineyard, grow olives and keep a few animals (including, from time to time, mad sheep).
We don't make our own wine; instead, we sell our grapes to a local winemaker who markets under the award-winning organic label, The Darling. We do, however, produce our own olive oil.
It's a lot of hard work, but very rewarding. I grew up in mid-Canterbury on a farm near Rakaia, so working the land feels very natural to me and it provides a nice balance to my office-based role in Wellington during the week.