More Vietnamese students to study in Wellington
Students in Vietnam have lift off on an Apollo mission to academic success in Wellington.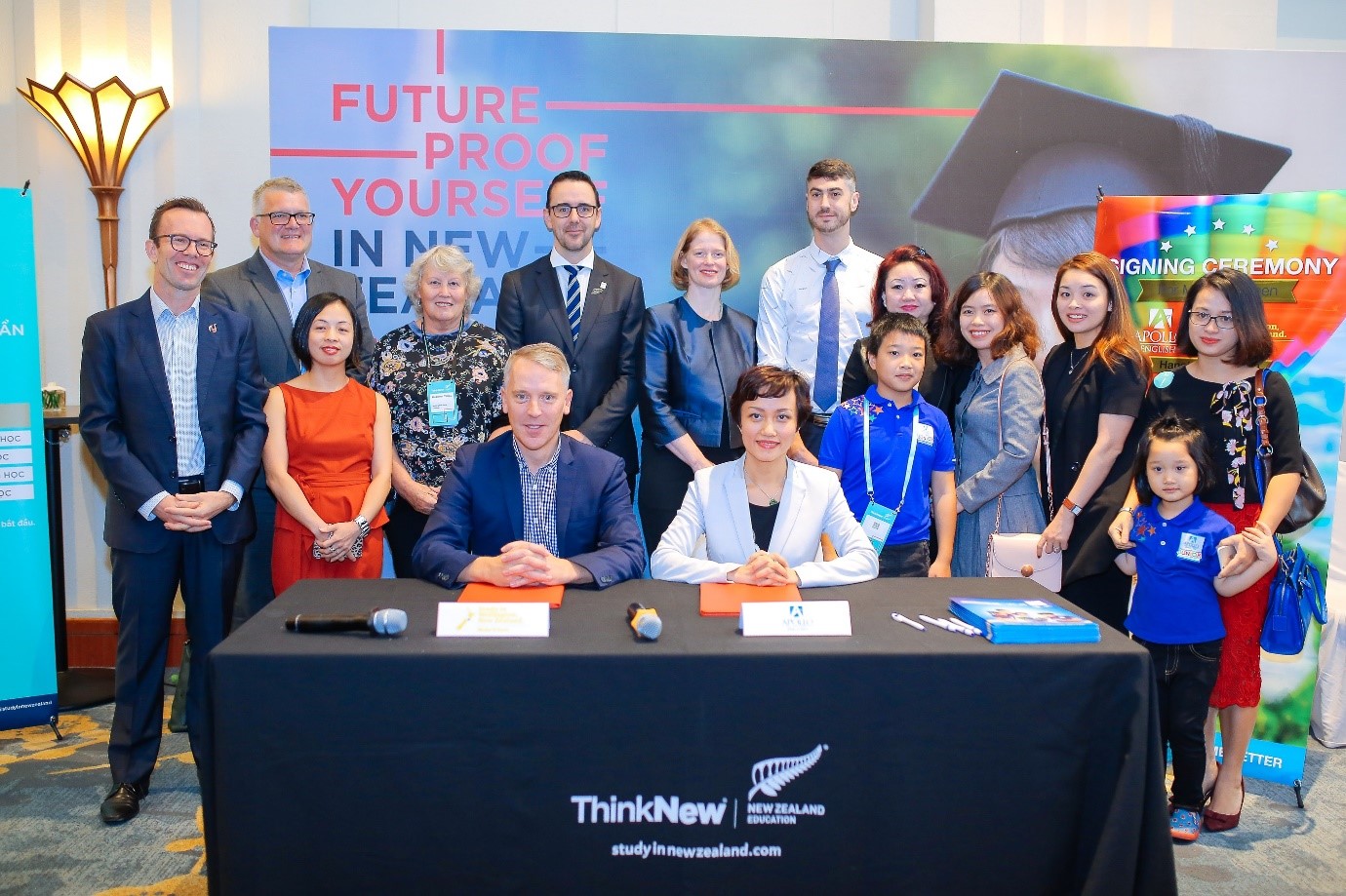 WREDA's Study Wellington has signed an MOU with an English language school, Apollo English Vietnam, a language school with 30 locations across Vietnam.
A major component of the partnership is that most students who pass English language studies at Apollo Vietnam will be recognised as meeting English language requirements for entry into affiliated Wellington high schools.
WREDA's Brook Pannell says the partnership with Apollo Vietnam will pay dividends.
"Apollo Vietnam is a quality provider and represents a large channel of potential students. They have educated around 500,000 students since 1995 and many of those students have a desire to apply their knowledge in a safe, English-speaking environment like Wellington.
"The company is so confident about the quality of their teaching that if a student doesn't pass their language test, they can retake the course for free. This gives us confidence that more Vietnamese secondary school-age students will come to Wellington to study, bringing with them significant economic and cultural benefits."
Mr Pannell said international education currently delivers approximately $230 million in foreign exchange earnings to Wellington region, with latest data showing 5 percent growth (275 students) in total student visas for the year ending 2017.
The MOU was made possible through education consultancy Lightpath Consulting, recently established by former New Zealand Ambassador to Vietnam, Haike Manning, as well as NZiFocus and Education New Zealand.
ENZ's Regional Director South, South East Asia & the Middle East, John Laxon, said: "This partnership is a great example of how in-market partnerships can grow awareness of New Zealand as an education destination. The partnership will provide a trusted local endorsement of New Zealand to students that are more likely to study abroad."
The MoU was signed at the ENZ Education Fair in Hanoi on 8 April, which also included a virtual classroom simulation for students considering New Zealand as an education destination.