15 December 2022 at 11:00 am
NZGCC for teachers
Teachers from four different countries who successfully completed their New Zealand Global Competence Certificate attended an online graduation in November 2022. This was the last international cohort for the year to have taken part in this highly successful programme, which is a joint initiative between Education New Zealand Manapou ki te Ao, AFS Intercultural Programs Inc. and Massey University, to promote global citizenship.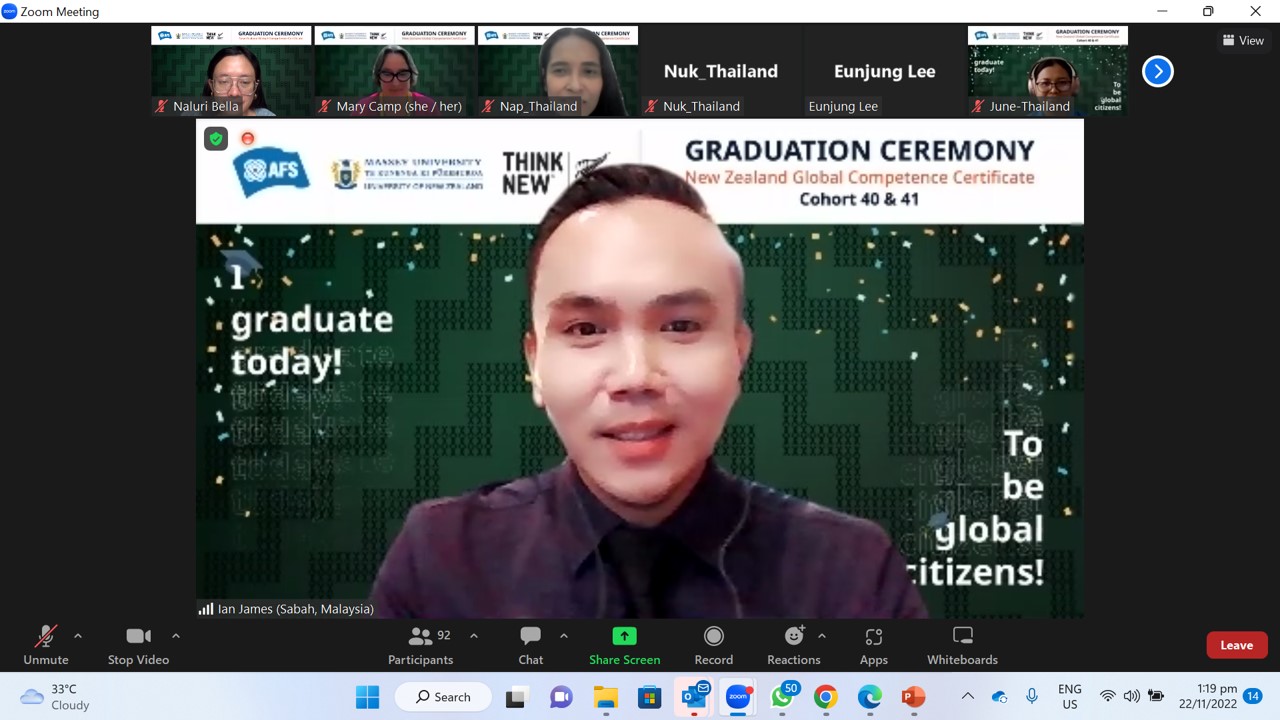 Specifically designed to support teachers to teach in multicultural settings and deliver on the United Nations' Sustainable Development Goals, the NZGCC Educator version was completed by 118 teacher participants from Malaysia, South Korea, Thailand and Vietnam in this cohort.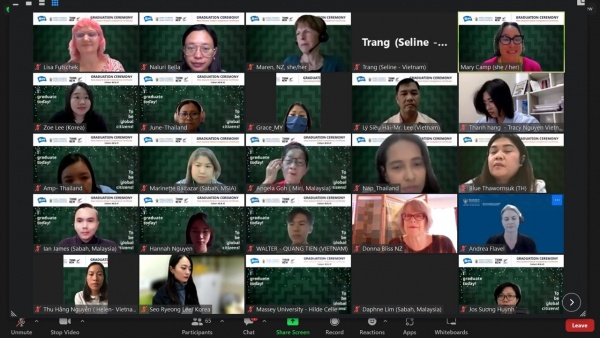 Since late 2020, around 1,415 participants have benefited from the NZGCC programme – both domestic and international students from high schools and tertiary institutions, as well as domestic and international teachers.
The NZGCC develops self-awareness, empathy, critical thinking, cross-cultural communication, conflict resolution and flexibility—skills that bridge differences and develop true global citizens. The next stage of this initiative is expected to include delivering the NZGCC to Prime Minister's Scholars before they head off for their international education experience.
Here is a selection of the enthusiastic feedback we received from participants in these last cohorts:
"It has taught me a lot about global issues, my role as an educator and most importantly, I have learnt about myself. This course has forced me to look into who I really am as a person and how I could be a better global citizen."
"I learnt how to be a global citizen, and the things I can do to make this world a better place, whether as an individual or as an educator."
"Thanks to the new tools I have received from the course, I'm more confident to inspire more people from all walks of life, to step up their journey to enhance cultural competence and cultural intelligence."
"The course is not only about how to be a global citizen. I learnt so much practical knowledge which helps to improve my skills such as communication, teamwork, and problem-solving. Thank you so much ENZ, Massey University, and AFS for such a valuable program."
"Thank Massey University, Ms. Donna (facilitator) and ENZ for giving me such an honourable scholarship. I can't imagine that I will have a chance to study with people from different countries with different backgrounds. By studying and doing research on the modules in the course, I not only understand myself but also know how to sympathize with others who are quite different from me. Besides, I can also apply what I have learnt to my teaching at school. I feel so lucky and proud of myself because I can step out of my comfort zone to communicate and share my own experiences with the participants as well as my beloved teacher, Ms. Donna. I love the way she listens to us and conveys her lessons. Wish Massey University, Ms. Donna Bliss and ENZ health and happiness. Hope one day I can have a chance to meet all of you in real life. See you soon. Love from Vietnam."