16 August 2017 at 9:00 am
NZIEC 2017 to be biggest ever
The 26th New Zealand International Education Conference and Expo kicks off next week and promises to be our largest yet.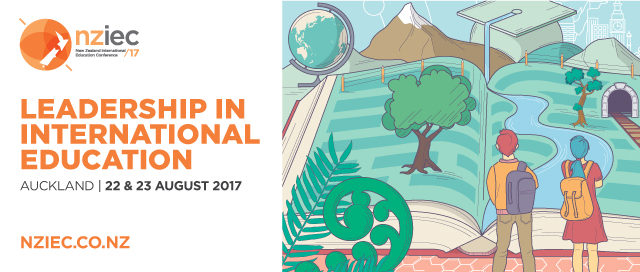 More than 700 delegates, presenters, exhibitors and sponsors will descend on SkyCity Convention Centre in Auckland to connect and discuss significant issues and opportunities for our industry.
"The fact that more than 700 delegates are participating this year is a ringing endorsement of the health of the industry," says ENZ Chief Executive Grant McPherson.
"We've invested in NZIEC as a key initiative to bring all parts of our industry together to connect, exchange ideas and develop new ventures. This year's theme is leadership, and we're looking forward to two days of great presentations and stimulating discussions to drive the next phase of the industry's development."
This year's conference boasts an amazing range of conference partners and exhibitors. Lead Partner BPO Intelligence will be showcasing its print and digital offerings for every stage of the international student lifecycle.
ENZ is delighted to welcome Vodafone New Zealand as Premium Partner. Vodafone is offering connectivity packages for international students that includes bonus data and calling offers as well as a greeting and transition service.
ENZ is also pleased to welcome the following partners to conference:
The PIE News returns as our official media partner, ISANA New Zealand joins us as programme partner, and we also welcome Ako Aotearoa, the National Centre for Tertiary Teaching Excellence. 
But wait, there's more! This year's Expo Hall will feature a record 25 exhibitors. For a full list of exhibitors, check out the conference app or website.
We look forward to seeing you at the international education event of the year!
Registration closed
While we are unable to accept any new registrations, you can still follow the conversation on Twitter with the hashtag #NZIEC.