NZIEC KI TUA 2023 programme announced!
This year's conference programme explores Te Ara Ki Tua or 'the pathway forward' for New Zealand's international education sector.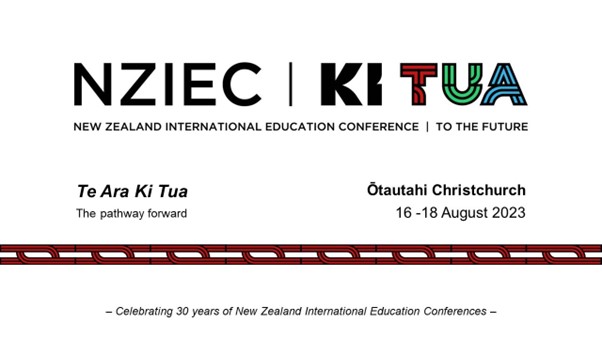 The New Zealand International Education Conference 2023 brings together practitioners and leaders from across New Zealand's international education sector to look to the future and explore strategies for growth.
Our keynote speakers include:
Helen Souness:

Pathway to the future

Dr Hinemoa Elder:

Māori stories for global learning and teaching

Dr Stephen Holmes:

Post-pandemic insights from international students and parents

Yemi Penn:

Igniting your rebellious curiosity

Dr Paul Spoonley:

International education in 30 years

Bridget Williams:

International education and the sustainable development goals

Sharon Zollner:

The national and global economic outlook for 2024

Kaila Colbin:

Future of education
The conference also includes a range of energising breakout sessions hosted by experts in the sector, centred on the themes of Marketing Smarts, Growing Global, Authentically Aotearoa and Fresh Offerings.
Breakouts include Excellent experiences – Spotlight on student experience insights hosted by Marie Clark and Ross Crosson, ChatGPT, now what? Pitfalls and opportunities of AI in student recruitment hosted by Audrey Voon, Ko wai koe? Building indigeneity into your internationalisation strategy hosted by Monique van Veen and The intersection of EdTech and traditional education hosted by an expert panel.
Check out the full programme here: https://www.nziec.co.nz/agenda
We look forward to seeing you at NZIEC KI TUA 2023, register today: https://www.nziec.co.nz/registration