13 November 2020 at 9:00 am
On the 'road' again
How Education New Zealand is keeping the New Zealand education brand alive in South Korea, the fourth-largest source country for students in 2018.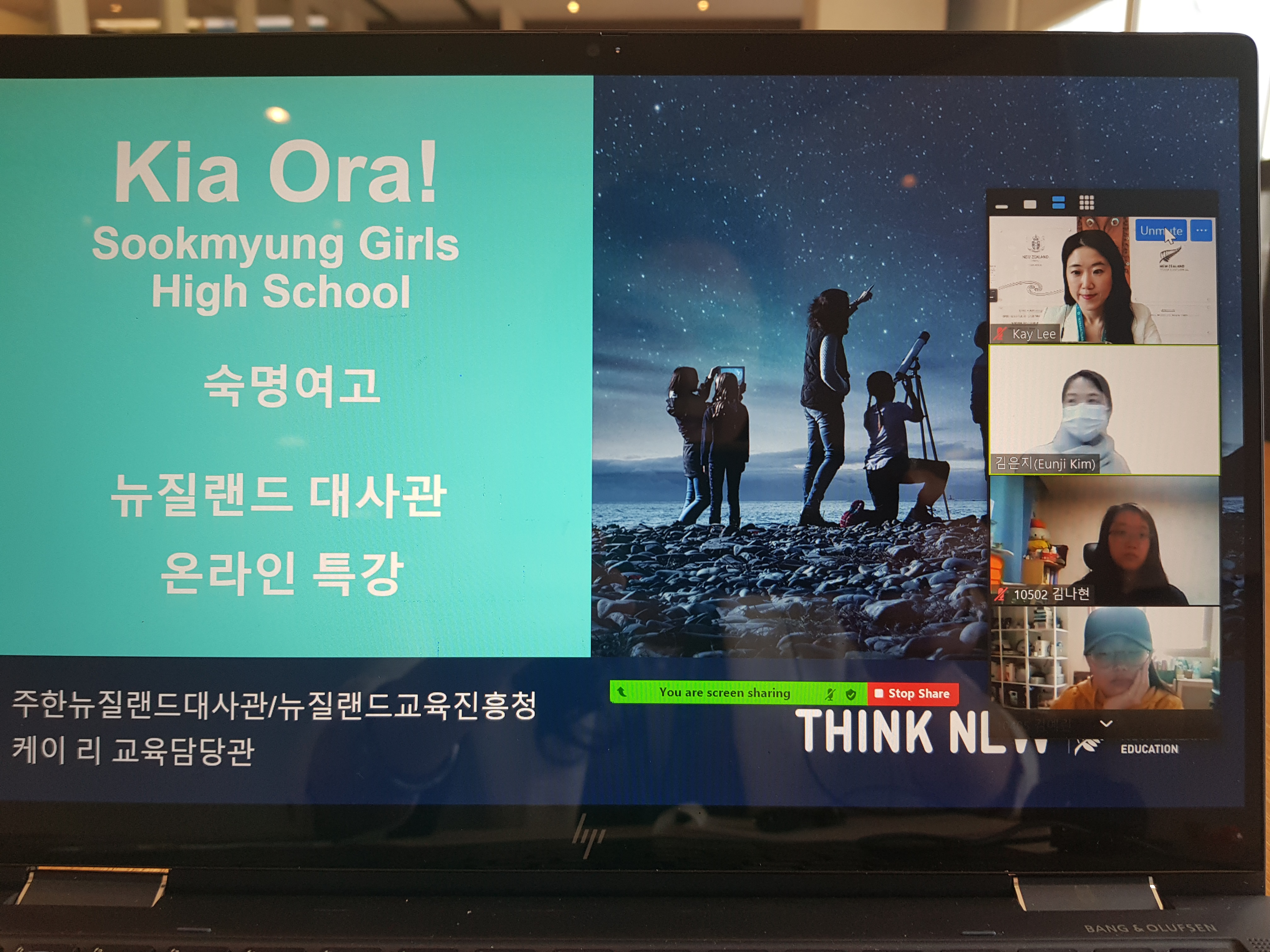 ENZ's team in South Korea, in partnership with the Seoul Board of Education, held their first-ever online school roadshow this October. It aimed to give Korean students a better idea of New Zealand and inspire them to study here in the future.
Virtual webinars were delivered to over 500 students at 13 Korean high schools. Before each webinar, students were asked to send in their questions about New Zealand education, so their presentation could be tailored to reflect their interests.
New Zealand Ambassador to Korea, Philip Turner, supported the roadshow with a pre-recorded video.
"This strategic engagement with the Seoul Board of Education is an example of how we're working with key in-market stakeholders to keep the dream of New Zealand education alive in the hearts and minds of our future international students," ENZ Regional Manager – East Asia, Ben Burrowes says.
Maintaining the New Zealand brand in our offshore markets is a key part of the third workstream of the Recovery Plan for international education, 'Transforming to a more sustainable future state'.
Elsewhere in Korea, ENZ working on connecting NZ schools with Korean schools for virtual language exchanges. In September, Team Korea launched a digital platform for a local Korean audience that shares positive stories about New Zealand's COVID-19 response, institution updates, and inspiring stories of Korean international students.
"Before COVID, Korea was the fourth-largest student source country for New Zealand's international education sector," Ben says. "In 2018, nearly 2,500 Korean students studied at New Zealand schools, a five percent increase on 2017, and our market research indicates that the interest in a New Zealand education certainly still remains. It's therefore vital that we maintain our brand presence and help to build a pipeline of Korean students for our institutions."