22 September 2022 at 10:30 am
Prime Minister welcomes international students
Recently arrived international students from institutions across Auckland mingled with Prime Minister Jacinda Ardern and Education Minister Chris Hipkins, following a welcome ceremony hosted by the University of Auckland (UoA) on 2 September 2022.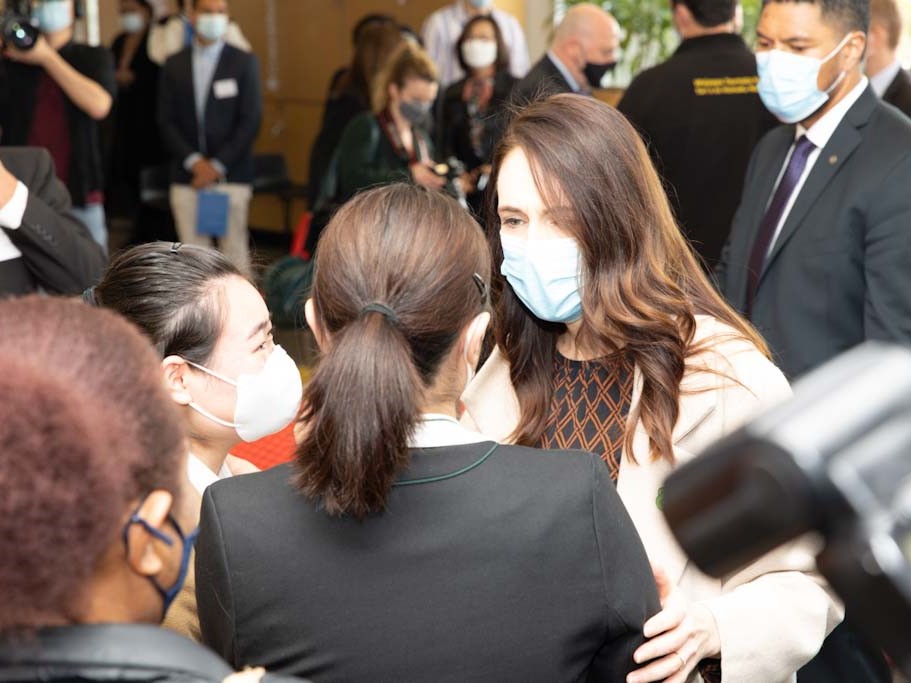 One of many welcome events around the country since our borders reopened at the end of July, the ceremony was attended by more than 70 students, as well as representatives of UoA and Education New Zealand Manapou ki te Ao (ENZ). It was an emotional moment for some of the students, who had been waiting a long time for the opportunity to study here.
Tū Ngātahi pins were presented to international students Petchpiangpor Sueasuwan from Western Springs College; Kyeongmin Kang from English Language Academy; and Ankeeta Karmakar from UoA by the Prime Minister, Minister Hipkins and UoA Vice-Chancellor, Professor Dawn Freshwater respectively.
ENZ Chief Executive Grant McPherson explained the significance of the Tū Ngātahi pins, which you can read more about here.
The formal welcome was followed by morning tea, with further exchanges of Tū Ngātahi pins and opportunities for photographs.