27 October 2022 at 11:00 am
Record audience for ECE symposium streamed live from China 
Early childhood education experts from China and New Zealand shared their knowledge at a symposium that has attracted a record 80,000+ views.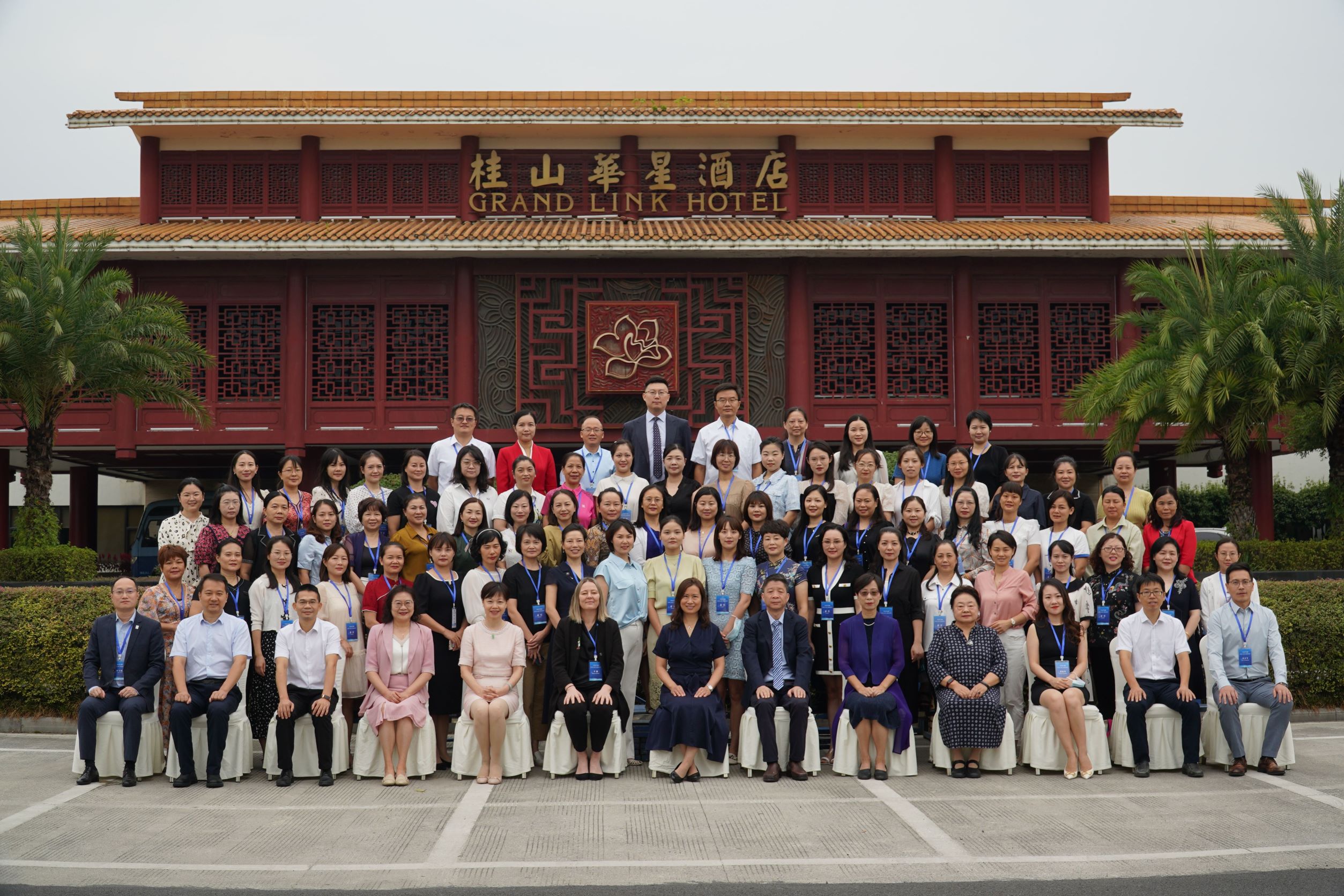 Thousands watched the third annual New Zealand – China Early Childhood Education Symposium, as it was livestreamed from Guilin in southern China on 23 September 2022. A further 200 attendees were present at the event in Guilin, and New Zealand presenters and attendees joined via webinar.
Sponsored by Education New Zealand Manapou ki te Ao (ENZ), the New Zealand Embassy in China, and the China Centre for International People to People Exchange, and co-organised by Guangxi Normal University, the 2022 Symposium's theme was: Together for a Shared Future: Sustainable Development in Early Childhood Education and Care.
Thought-provoking and inspirational presentations covered a wide range of topics, including education systems, language development and practical examples of play-based learning. You can view the 2022 ECE Symposium programme, including details of the presenters, here.
Miranda Herbert, ENZ's Regional Director for Greater China was invited to an interview with Guilin TV to explain our collaboration with China's Ministry of Education, to support dialogue around best practice in the early childhood education field. The event was also covered by other key news outlets in China, including Guangming Daily, a national Chinese-language daily newspaper published in the People's Republic of China.
"New Zealand is recognised as one of the first partners with China for early childhood education, as a result of the symposium," Ms Herbert said.
"Now in its third year, the symposium has grown from strength to strength each year, and is highly valued by the Ministry of Education in China."
Arapera Card, Senior Advisor Māori at Te Rito Maioha, said meeting the organisers both from Beijing and Aotearoa set a sense of whanaungatanga and manaakitanga ahead of the symposium.
"As an organisation Te Rito Maioha found this experience to be overall well executed and amazed at the number of participants across China. That was lovely to see, and should the opportunity come around again, we will be sure to increase the numbers of participants attending from Aotearoa. The line-up of presenters from both countries absolutely showed that the early childhood sector is in good hands," Ms Card said.
New Zealand and China have been collaborating on early childhood education since 2020 and this is now an item under the mechanism of the Joint Working Group on Education and Training, last held in February 2021.
Want to know more about ENZ initiatives in China? Contact China@enz.govt.nz