13 February 2023 at 10:00 am
Save the date for NZIEC KI TUA 2023! 
Education New Zealand Manapou ki te Ao (ENZ) is pleased to announce that the 30th New Zealand International Education Conference – NZIEC KI TUA 2023 – will be held in Ōtautahi Christchurch from 16 to 18 August 2023. The venue will be the new Te Pae Convention Centre.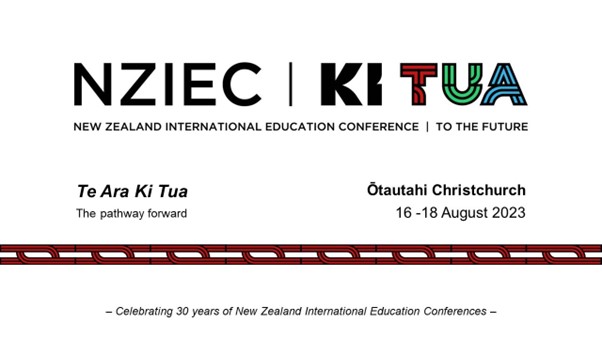 This will be our industry's first in-person conference since 2019 and the first time NZIEC KI TUA has been in Ōtautahi Christchurch in 10 years.
Our conference theme will be Te Ara Ki Tua, which means 'the pathway forward' or 'the road to success'.  
This theme acknowledges the journey that's ahead of our international education sector to rebuild. It recognises that 2023 marks the 30th time NZIEC KI TUA has been held and is a direct reference to our new NZIEC KI TUA brand.
We look forward to working with the teams at ChristchurchNZ and Christchurch Educated to roll out the welcome mat.
We will keep you updated through E-News and www.nziec.co.nz as more details become available. A call for speakers will be issued early in 2023.