Sir Edmund Hillary Fellow praises New Zealand
Amitabh Kant, a key influential figure in India and the 2017 recipient of the prestigious Sir Edmund Hillary Fellowship, promoted India-New Zealand relations during his recent visit in early May.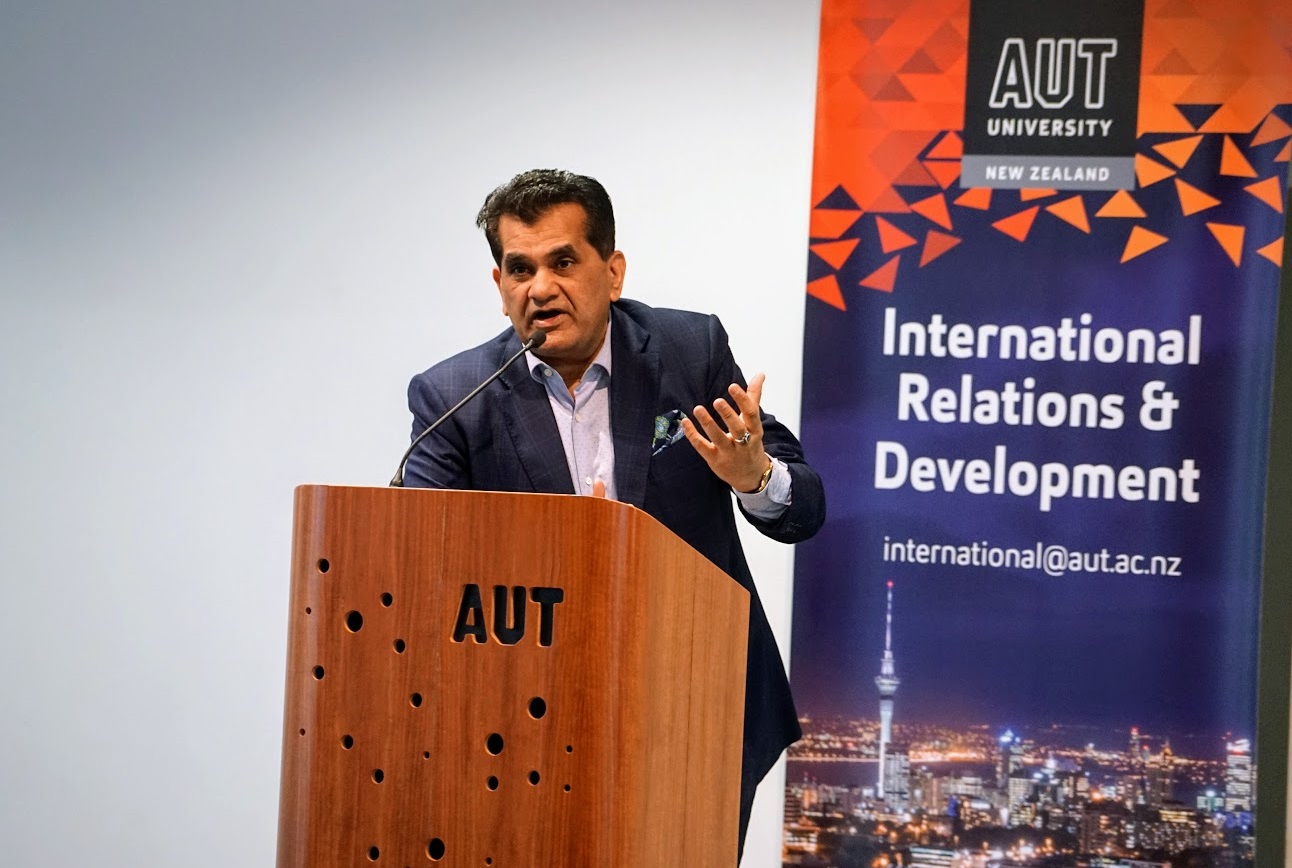 Tip:
Quality over quantity – a single, highly influential public figure can make a big difference amplifying your key messages
While the centrepiece of his trip was meeting with Prime Minister Bill English and senior ministers, it also showcased New Zealand's priority sectors for growth and development in India, and promoted a deeper understanding of India within New Zealand. 
ENZ's Country Manager for India, Jugnu Roy, said Mr Kant is very influential in India thanks to his role as CEO of the Indian government think-tank NITI Aayog (National Institution for Transforming India) which is chaired by Prime Minister Modi, and his work as an independent research and policy advisor. 
"Having someone of his stature speaking to students and university staff was a great opportunity to highlight the strengths of New Zealand education, and areas for collaboration," said Jugnu.
"His comments also featured significantly in both Indian and New Zealand media." 
At Victoria University of Wellington, Mr Kant delivered a public lecture on economic engagement between India and East Asia-Pacific, while at Auckland University of Technology he discussed how executive training can better support student recruitment.
Mr Kant also highlighted trade alliance opportunities for Kiwi companies in India, and encouraged New Zealand universities to develop education links with Indian institutions, explaining that many Indian institutes are oversubscribed, leading local students to seek education overseas. 
"He recognised that New Zealand's learning culture sees failure as part of the process of learning, which in turn encourages creativity and innovation in students," said Jugnu.
"He felt this was something the Indian education system could learn from and adopt."
The Sir Edmund Hillary Fellowship was launched in 2008 and builds support for New Zealand in India and Nepal by selecting influential and well-known figures to advocate for New Zealand.