Sister schools go from strength to strength
An April visit to China was a chance to further develop a sister-school relationship between Auckland's Owairoa Primary School and Guangzhou's Chaotian Elementary School.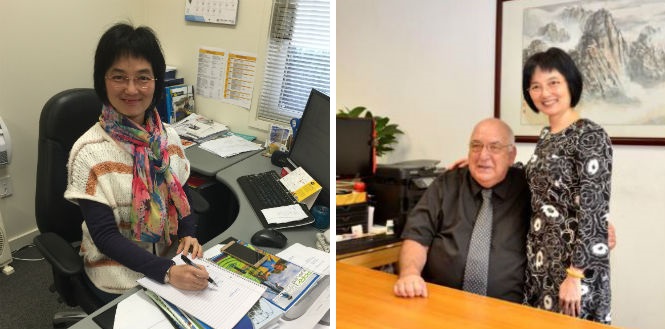 Tip
Sister-school relationships are a great way to connect on a personal level as well as a professional one
The sister-school agreement was officially signed back in 2015, and since then, the schools have alternated sending a cohort of students and staff to each campus.
Representatives from Chaotian Elementary School, including principal Kong Hong, visited New Zealand for the first time in 2016. During their visit to Owairoa Primary School, they discussed and compared educational philosophies, school management issues, teaching strategies, curriculum and cultural differences, as well as potential synergies and future co-operation between the schools.
Last month was Owairoa Primary School's turn to travel to Guangzhou to share ideas with the principal and Board of Trustee members at Chaotian School. The Chaotian students were on hand to present musical numbers, martial arts, stories and art works for their guests – as well as drone acrobatics.
Principal of Owairoa Primary School, Alan McIntyre, said the Chaotian students were proud to perform for the Kiwi visitors, and were looking forward to having their turn to go abroad again.
"The Chaotian students couldn't contain themselves about the prospect of visiting us in New Zealand later this year – they were so excited."
The visit also gave Alan an opportunity to try out principal Kong's office chair for size, and the two talked about the possibility of a school principal exchange in future.
As part of the ongoing relationship, negotiations are currently underway to set up an Owairoa classroom at Chaotian school, and a Chaotian classroom at Owairoa school. 
However, Alan said the key to a strong sister-school dynamic is finding lighter moments in each visit to humanise their relationship.
"In New Zealand, we refer to a person by their first name and then surname, so in China where the names are reversed, we were addressing Principal Kong Hong as Principal Hong Kong!
"This cultural difference allowed us the cheeky opportunity to present her with a Miss Hong Kong sash and crown. The hilarity of the moment really helped cement our schools' friendship and did so much for China–New Zealand relations," said Alan.