17 October 2019 at 9:00 am
Spotlight on Japan
We take a deep dive into the thriving education relationship between New Zealand and Japan. Where are we now – and where are we going?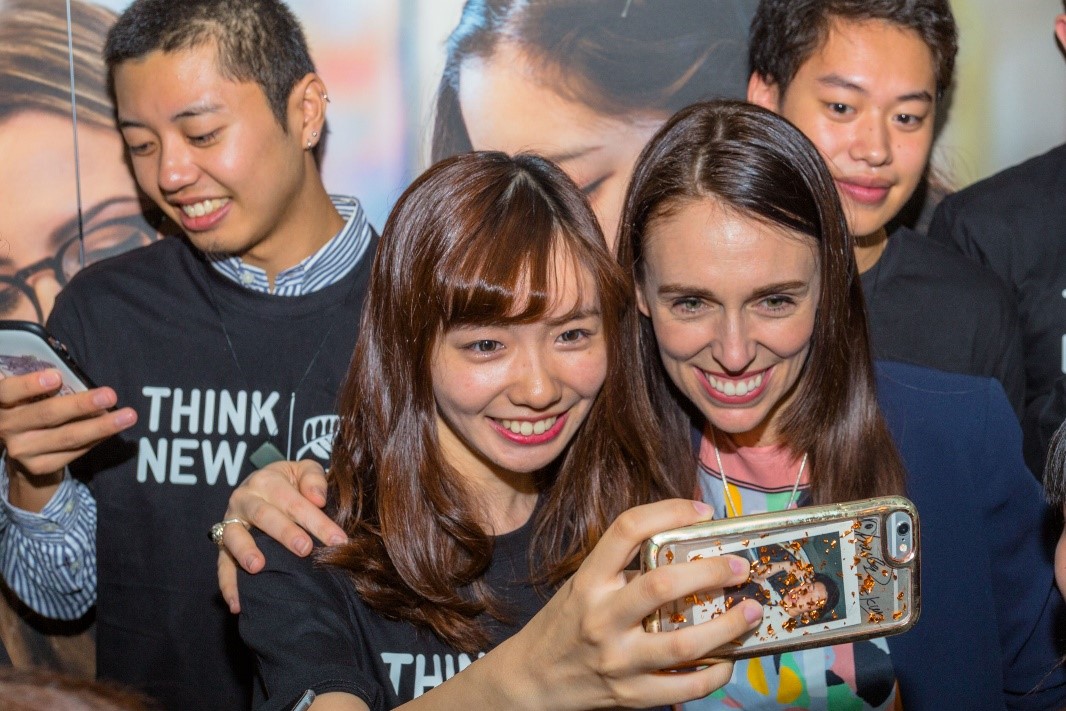 When young Japanese student and talented rugby player Megumi came to New Zealand for six weeks to learn English in 2018, she loved it so much she decided to stay.
Her welcoming host family and peers were a large part of why she chose to make the move – on top of the chance to play rugby four times a week and learn at a high-quality secondary school.
Megumi is just one of the over 9,000 Japanese who come to New Zealand annually to study.
In fact, Japan is the third largest source country for New Zealand's international education sector.
"New Zealand really values its education relationship with Japan, which stretches back over 60 years," ENZ General Manager International, Lisa Futschek, says. "It's economically important, but it also helps to enrich our young people's lives and maintain strong cultural and people-to-people ties."
The number of Japanese students coming here to study has grown steadily since 2013, and looks likely to increase as a number of Japanese government policies centred on internationalisation take effect.
ENZ Senior Market Development Manager for Japan, Misa Kitaoka, says 688 people visited the 2019 ENZ Fair, held in September; an all-time high and up from 500 visitors in 2018.
"I noticed significantly more parents with young children were present at the fair and this is likely driven by the fact that English will become a compulsory subject for primary-schoolers in Japan next year from 2020," she says.
While the market demand has traditionally been focused on short-term programmes (less than three months), Misa also saw increasing interest in the long-term studies among the visitors. Given the Japanese government's internationalisation agenda, Japanese universities are increasingly adopting the Admission Office (AO) method of assessing applicants. This means there is less emphasis on Japan's university entrance exam held once a year, allowing those students who return from New Zealand with NCEA certification to more easily apply to Japanese universities.
Scholarships are also playing a part in generating interest in New Zealand. The Japanese government also support a series of scholarships. The Japan Student Services Organisation (JASSO), for example, offers monetary awards for both inbound and outbound students studying at tertiary level. The TOBITATE ("leap for tomorrow" in Japanese) Study Abroad initiative administered by the Ministry of Education, Culture, Sports, Science and Technology (MEXT) also provides scholarships for both school and tertiary students to study overseas.  
What do Japanese students love about New Zealand?
Most Japanese students travel to New Zealand to study at secondary school level.
The opportunity to learn English in a safe and supportive environment is attractive to many Japanese learners, as is the chance to visit a country that is almost as rugby-mad as Japan. Programmes such as Game On English leverage both interests, bringing students here to both learn English and play sport at the same time.
New Zealand's unique style of teaching is also a major attraction for prospective Japanese students and their parents. From primary school on, Kiwi students are encouraged to work collaboratively with digital devices, which develops the "21st century skills" promoted by the Japanese government and outlined in a report published by the World Economic Forum. Additionally, Japanese students coming to New Zealand will experience this learning environment in an inclusive and diverse environment with many different cultures.
Many Japanese alumni report that the Māori culture made a big impact on their time in New Zealand. Research released by the Asia New Zealand Foundation in September this year, New Zealand and Japan: To Our Future, identified Japan as the Asian country that held the most culturally similar views and values to Māori culture.
"The importance Japanese people place on reciprocity and hospitality resonates with values like manaakitanga and kaitiakitanga. Both cultures emphasise respect for elders, take a long-term perspective and stress personal relationships underpinning business dealings."
2019 Rugby World Cup
Education New Zealand, alongside other NZ Inc agencies, have concentrated efforts on raising New Zealand's profile in Japan during the Rugby World Cup 2019.
New Zealand and Japan: To Our Future found that many Japanese have a limited view of New Zealand. New Zealand was seen as being safe, clean and green, but also a little unsophisticated and not as technologically advanced as Japan.
Tourism New Zealand led the hosting of a pop-up event with support from ENZ last month. 
Prime Minister Jacinda Ardern attended and posed for pictures with former All Blacks captain Richie McCaw and international alumni.
ENZ's Misa Kitaoka says cross-agency collaboration like this is one of the most effective ways to increase awareness of New Zealand among the Japanese public.
"As destination marketing plays a key role for us, I hope to leverage high-profile NZ Inc activities and ministerial visits."