10 October 2018 at 9:00 am
Students around the globe join New Zealand summit
More than 1,300 students from 70 countries have registered for an ambitious ENZ-led Emerging Futures Summit, a 10-day online global workshop to discuss important future issues.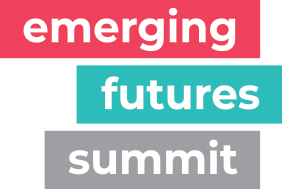 Kicking off this week with seminars on the space economy and mechanisms for social change, and the human cost of climate change, the online global workshop connects a diverse group of potential international students to help them connect, collaborate and shape their future.
ENZ's Deanna Anderson, Business Development Manager says the project offers ENZ a great opportunity to learn more about the motivations of learners from new markets while offering the students involved a unique digital engagement with New Zealand.
"It's a two-way learning experience that explores the futures of our next generation of learners while offering them a window into New Zealand's unique way of problem solving.
"The aim is to create an inspiring initiative that engages hundreds of students and allows us to use their insights to better understand the future of our next generation of learners.
"Each student has the ability to offer insight that could help shape a more personalised, meaningful, relevant and uniquely New Zealand education experience." 
The summit involves 12 expert speakers who are presenting six online seminars on topics ranging from sustainable design to social entrepreneurship to climate change.
"After the seminar series, the students will be involved in a co-creation weekend where they will work as part of 65 online challenge groups to discuss solutions to some of the planet's most pressing issues such as energy production, waste as a resource and the future of human survival."
Deanna says this pilot research project will provide invaluable insights for New Zealand's international education sector that will inform the direction of future industry innovation.
For more information or to join the webinars, visit https://www.emergingfutures.co.nz/