7 September 2018 at 9:00 am
Five reasons to study abroad
PMSA recipient Mabel Ye lists some common misconceptions about study abroad and how you can overcome them.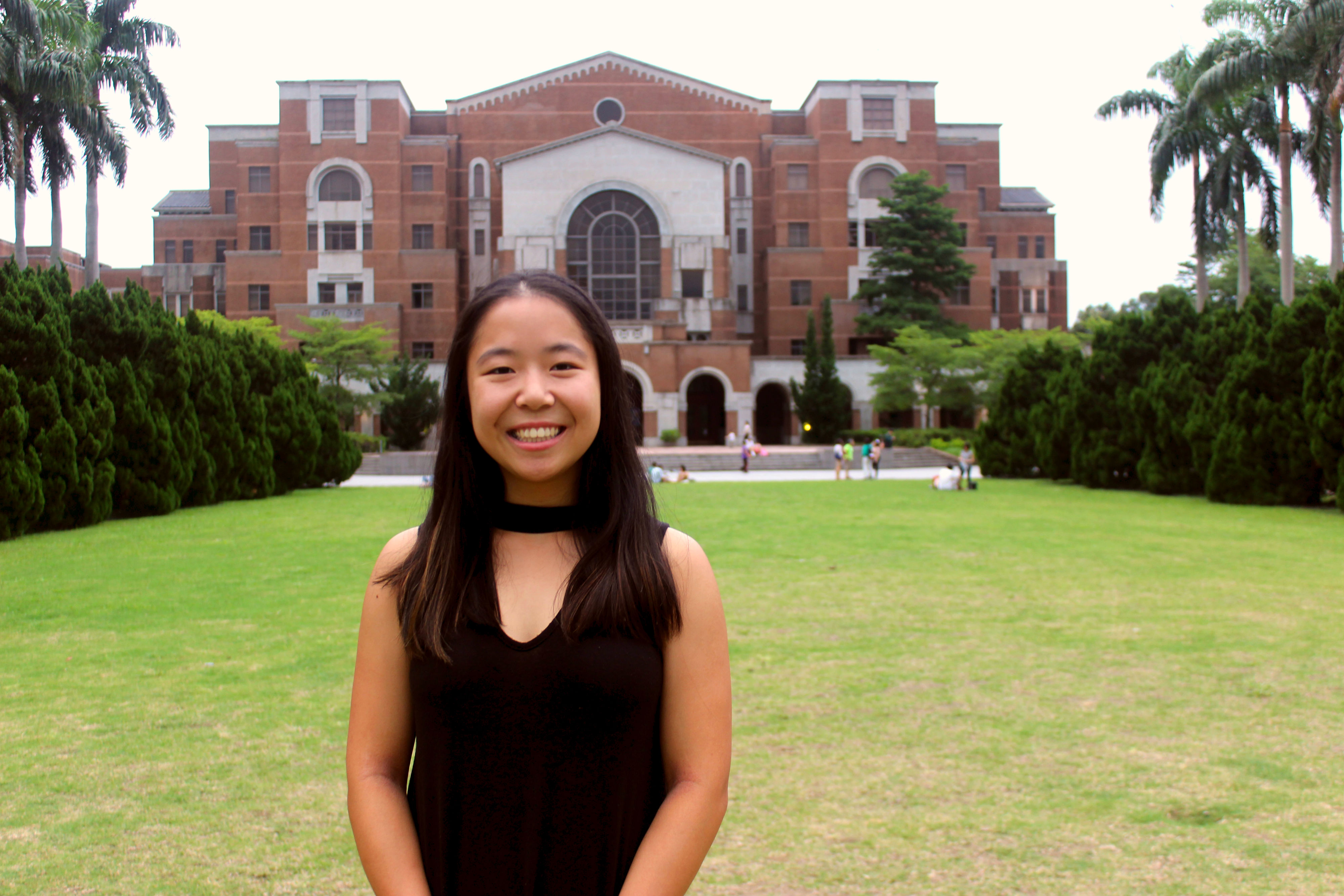 She has recently returned from a five-month exchange at National Taiwan University in Taipei where she studied law and Chinese language.
"During my exchange, I built deep relationships with people from all corners of the globe, experienced new things and connected with the Chinese language.
"I wondered why more people didn't choose to go on a university exchange?"
Excuse 1: "It's too expensive"
The main costs for an exchange are flights, visas and vaccines (if required), accommodation, transport and food – and most people would already be paying those last three costs in New Zealand anyway.
Of course, cost really depends on where you choose to go but in some parts of Asia, these costs can be much cheaper than New Zealand. That was certainly the case for me in Taiwan: my rent was $100 NZD per week, food was $3-$8 NZD per meal and buses and trains were still cheaper than in New Zealand.
If keeping costs low is important for you, scholarships will be your saving grace. Seek out scholarships that are available from your university, host universities, community groups, embassies and government.
You should also remember that StudyLink payments will continue as normal and you do not accrue interest while studying overseas.
Excuse 2: "I don't speak a second language."
There are three ways around this.
Learn a new language at your host institution. My university in Taipei offered a very good Chinese language programme and I had lessons two hours a day, three times a week. Everything I learned in class I used in everyday life, and now I have the confidence to look after myself in Taiwan speaking only Chinese.
If language class is not an option, it doesn't matter. I was surprised at the number of students studying in Taiwan without knowing any Chinese. They managed to look after themselves, though could only spend time with people who spoke their own language, and struggled ordering food off Chinese menus!
If you're still not confident about learning another language, look at study options in an English-speaking country – studying in North America and English-speaking parts of Europe means you won't have any issues with language.
"Being an international student is a chance to live in a new country, meet new people, try different food and explore new places every weekend. If not now, when?"
Excuse 3: "I don't have time in my degree to go."
Like most things in life, an exchange requires some planning in advance but no one will make this happen but yourself.  If you want to go, you need to be proactive in finding out when the best time is during your degree, what prerequisites you need to complete before you go and which overseas universities offer your degree. It is that simple.
Excuse 4: "It's too much to organise."
The process may vary depending on where you go, but for me, there were only seven tasks I needed to organise for my exchange.
RESEARCH countries you are interested in and universities that offer your degree (Most institutions have partnerships with overseas universities, so start there) as well as accommodation options.
APPLY through your institution (or direct to the overseas institution if required).
CONFIRM your offer of study at the university when received.
PURCHASE flights, insurance and visa (if required) and accommodation.
SIGN UP for courses at your host university online.
ASK the university any questions you may have.
GO ABROAD!
Excuse 5: "It is out of my comfort zone"
Being an international student is a chance to live in a new country, meet new people, try different food and explore new places every weekend. You are most mobile when you are young, with fewer work and family obligations. This is the time for you to do something for yourself, be independent and learn more about the world you live in. If not now, when?