Homestay experience creates international family
When you ask Rotorua local Carol Buckley how many children she has, 25 is her quick reply – "Three of them biological, and 22 whāngai" – referring to the international students that she and her husband Alan have hosted since 2008.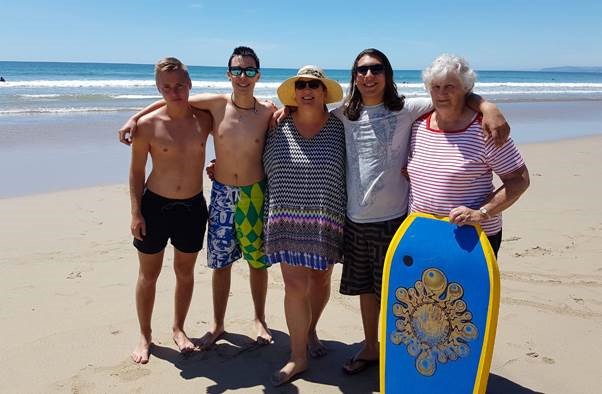 The family first encountered international students when their children brought them home to dinner. The Buckleys enjoyed the experience so much that they decided to host students as soon as they had a spare room available.
The Buckleys pride themselves on becoming a second family to the students, who come from all over the world – Mexico, Italy, Germany, Switzerland, Denmark, Norway, Thailand, Brazil, Taiwan, Japan, Austria, USA and Chile to date.
While in New Zealand, the students (aged 15-18) are immersed in the Buckley family's routine on their lifestyle block. Students help with feeding the chickens, haymaking, shearing, mowing lawns and chopping wood, and travel the North Island with the family to take in the sights.
"It has made us re-evaluate family time including how we communicate with the children, and the importance of quality time together. Digital devices take a backseat at times!" said Carol.
"They are good role models – our children have learnt so much from them."
To the students, Carol and Alan are always 'Mum and Dad', even after they return to their home country. For Carol's own children having international "older brothers and sisters" has had its advantages.
"They are good role models – our youngest, in particular, has learnt so much from them."
The family's special homestay tradition is a birthday gift of pounamu with a design chosen especially for each student.
They continue to stay in touch with students long after they return to their home countries – and connect with their parents too.
Last year, the Buckleys were visited by the parents of a German student they had previously hosted, and when Carol and Alan visited Europe, they stayed with the families of nine students that they had hosted over the years.
"The parents of our whāngai were so happy to have us, they saw it as a way of giving back for what we had done for their children," Carol said.